Insurance restoration season may be stressful. Your teams are suddenly juggling various projects. Your field staff strives to complete sales, visit homes, and get paid swiftly. This busy season doesn't allow for delays.
Your workday might have several speed bumps. Misplaced paperwork happens, and signatures may be needed many times. Insurers may question incorrect estimates. How can you fulfill business objectives without being overwhelmed?
The insurance restoration procedure may be sped up with these strategies without compromising the level of quality achieved in the job.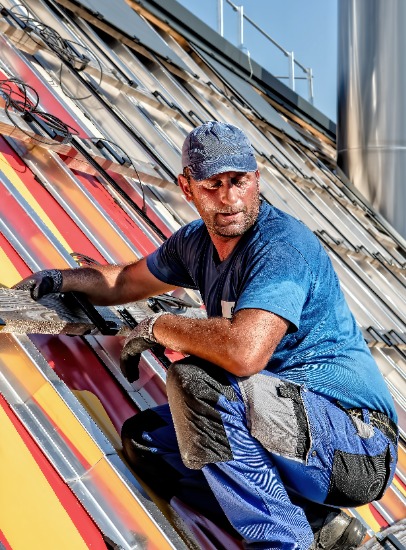 Set Up a Process Early
When storm season hits, it's hard to change how your business works. If you want to get things done faster, you'll have to start when things are slow, like during the off-season. Now is the time to look at what you're doing, what you're not doing, and what could be done better.
In particular, a clearly defined process that is always followed is a vital part of faster insurance restoration. From when a job comes in until a happy customer gives you a good review, each team member should follow a set of steps to help get the job done. To make this process work, everyone in your business should be on board with it.
Even if "winging it" has worked for you in the past, having a process in place will help move work through the pipeline quickly and ensure everyone in your office is on the same page. If you find something that doesn't work, it's also easier to change. The more you can write down and organize how you do business, the easier it will be to work quickly and efficiently without having to guess or go back on anything.
Use Electronic Documents
Documentation is one of the main things that slow the insurance restoration process. Between estimates, insurance documents, lien orders, and other paperwork, your team can spend a lot of time chasing down customer signatures and going back and forth to a job site. Saving time on documents and signatures can speed up getting your insurance back in order.
There are ways to get rid of paper documents, which is good news. You can store and send documents electronically with RooferIntel and other roofing contractor software. With cloud services, things like insurance claims, estimates, and other necessary paperwork are kept in one safe, secure place that anyone on your team can quickly get to. RooferIntel's customer automation can be set up with just a few clicks, so you don't have to type in a customer's name and insurance number on every document.
Electronic signatures can save you much time, just like electronic documents. With certain features, you can send paperwork straight to customers and get a legally binding signature back without going back to the job site.
>>Related post: An Off-Season Insurance Restoration Checklist
Provide Photo Evidence
What do you do if your insurance company doesn't agree with your claim about what needs to be fixed? It can take a long time to persuade the insurance company that the damage you've found is accurate and that the repairs you suggest are needed.
You can't change how long it takes an insurance company to respond, but you can speed up the process by giving them lots of proof of the damage. This means you must take many photos and write notes on them so that other people can see what you see. Take pictures of the job site the first day you get there and make notes about what damage was caused by the storm and what was just normal wear and tear. Keep all the photos if you need to send them to the insurance company.
RooferIntel has a photo tool that lets you take photos in the software, add notes and symbols, and link the pictures to jobs. It is easy to keep track of the damage and show the insurance company what the property looks like. It also lets customers know how far along a job is and keeps you from being held responsible for damage to the property before you start working.
>>Related post: How Do Roofing Companies Work With Insurance Companies?
Place Orders Quickly and Easily
Once both the customer and the insurance company give you the go-ahead to fix the damage, a lot of time may have passed. You can provide excellent customer service and keep the project on schedule by doing anything to speed up the repair process without lowering the quality of the work.
Putting in orders quickly is one way to keep a job moving forward. Every time they need to make an estimate, many insurance restoration contractors have to call their local suppliers to find out prices and availability. This can take a lot of time, but you risk giving the customer wrong information if you don't have the most accurate and up-to-date prices.
RooferIntel integrates so that you can quickly get prices in real-time. With our insurance restoration software, you can soon find the prices you need and put them into an estimate. You don't have to call the supplier to check prices or add them to a job. You can do it all from your computer or phone. This cuts down on time it takes to make an estimate and helps avoid mistakes, which can also slow down your work.