If your insurance restoration company is running at a snail's pace at this time of year, don't worry! There are numerous spots where it's too cold or rainy to work on roofs, and the busiest season is still months away. Roofers face an uphill battle.
The offseason is a great time to prepare for the next busy season and plan for the upcoming year. When work resumes, you may use this break to your advantage with some forethought and foresight. Make sure you accomplish these things this offseason.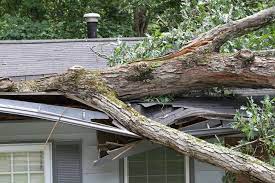 1. Observe Your Performance During This Season's Busiest Timeframe
How did your insurance repair firm fare during the year's busiest seasons? This question can help you plan your strategy for the next season if you answer it thoroughly. You'll be able to identify what's working and what isn't if you look back at everything you've done in the past and analyze it thoroughly. It's a terrific opportunity to delve into the measurements and KPIs from the busiest periods of the last year now that the season is over!
Go beyond the top-level outcomes while analyzing your business's success. However, more nuanced, precise analytics like materials consumption or lead source may provide vital information about your insurance repair company beyond revenue and sales completed. If you're managing your insurance restoration tasks using roofing software like RooferIntel, you'll be able to access and simply produce bespoke reports on many aspects of your company's success. This year and the year ahead will be easier to comprehend if you can evaluate as much data as possible.
With these findings in front of you, it's time to design a strategy for the next fiscal year. For example, you may consider optimizing your procedures to eliminate inefficiencies, developing new best practices, or putting up templates to gather the correct information. You must act on anything you discover in the course of your research.
2. Attend a Restoration of Insurance Event
Learning something new and making new friends are two excellent ways to pass the time during the off-season. If you've been putting off learning new skills or expanding your professional network because the busy season is too chaotic, now is the time to do it.
Trade exhibitions and conferences in the roofing industry are often held during winter since insurance repair contractors have more time on their hands. You may go to a trade fair or talk in your area, no matter how large or little it is. You may meet other like-minded roofers, look at the newest goods and technology, and attend educational sessions on various subjects at these fairs.
Consider taking a course or brushing up on your certification while you're on vacation. Making your firm more appealing to clients and keeping up with the competition is made more accessible by adding new talents to your toolkit. Don't neglect the opportunity to improve your skills as a roofer in the new year by attending a gathering of local contractors or taking an online course.
>>Related post: How Do Roofing Companies Work With Insurance Companies?
3. Look into Insurance Restoration Technologies
Every year, new tools and technologies are developed to enable numerous insurance repair businesses, including your rivals, to become more efficient and lucrative. Keeping up with the latest developments in your industry is an essential element of running a successful company. Important is this advice if you've recognized an issue or a new objective for the following year. Looking for technology with these concerns in mind might help narrow your search.
New technology research may be time-consuming during the slower months for some roofers, who believe it wastes time. In the end, why spend money on something you won't use for a few months anyway? However, this is the ideal opportunity to implement a new management tool for your company. It will be easier for you and your employees to understand and implement new technologies if your insurance repair firm is less hectic. So when the first significant storm comes, you'll already have new technology and be ready to take advantage of it to earn additional business.
The off-season it's not only a period when there aren't many roofing projects to complete. It's also an excellent time to finish insurance repair projects that get pushed to the back burner during busy seasons. You may learn through trade exhibitions and workshops and discover what new technologies will help you conduct more business in the coming year. The offseason can still be fruitful even if it's too chilly to climb on a roof if you do these things.