You'll benefit from using RooferIntel Estimating for Contractors in the estimating phase and beyond because of its many features and benefits.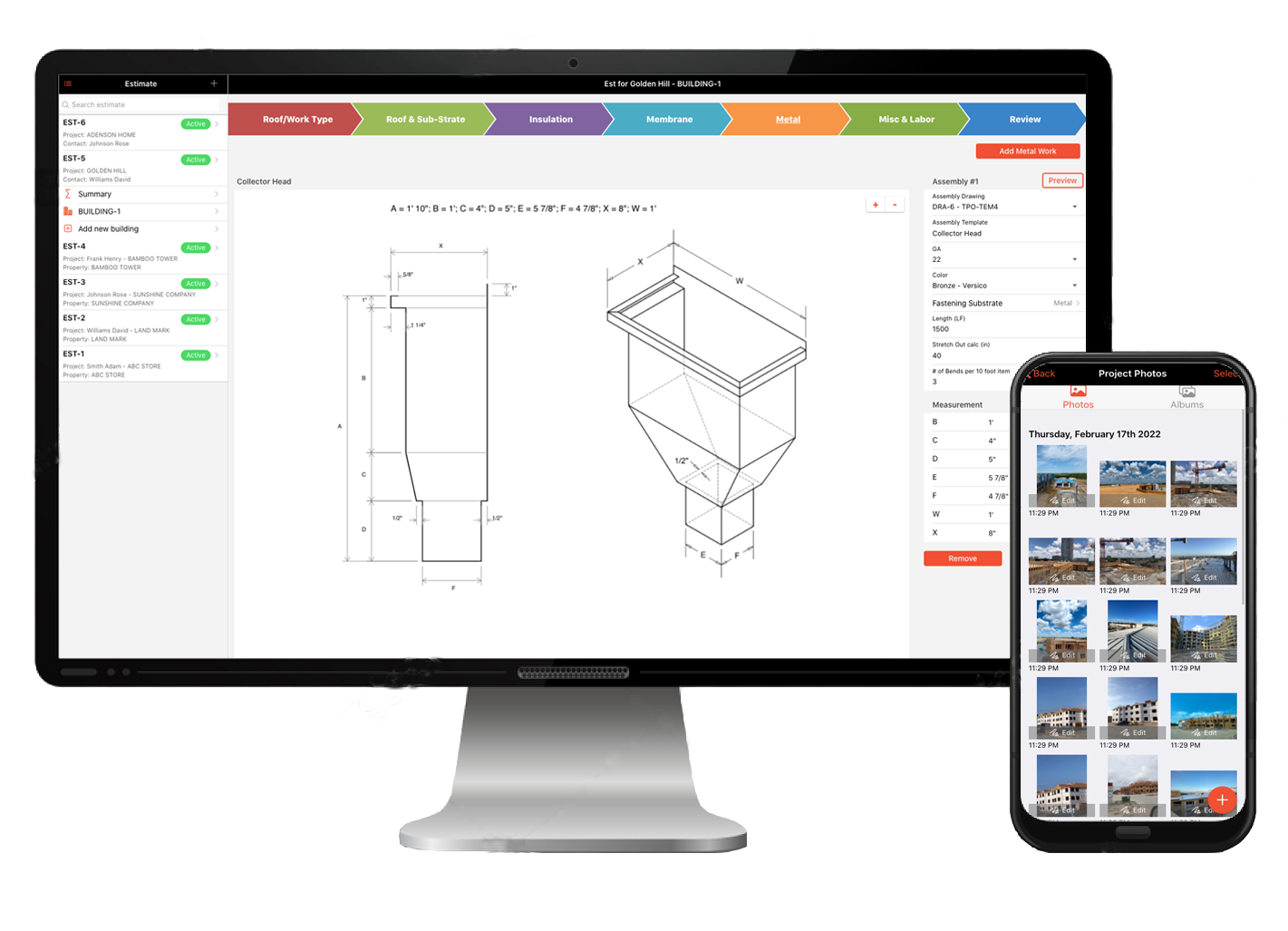 1. Increasing the level of communication
With the use of our RooferIntel Estimate for Contractors, communicating with contractors and customers is a breeze. RooferIntel can help you communicate more effectively with your staff, whether they are in the office or spread across many worksites. By updating your information directly in RooferIntel, you can say goodbye to confusing phone calls, emails, and SMS messages.
RooferIntel has several collaboration options, including permission restrictions, to facilitate teamwork. Allocate rights so that your staff and clients may make changes or access documents as needed and update permissions as you accept and finish tasks. Our platform gives you the ability to point out specific facts that you want your staff to be aware of. Given that you're working from the cloud, you may make modifications in the office and have them applied to personnel on the job site quickly.
>>Related post: Introducing RooferIntel's Roofing Cam Management
2. Making Estimates More Simple
When you use RooferIntel Estimate for Contractors to estimate materials and costs, you improve the accuracy of your calculations. Our customizable item and assembly lists mean that hand calculations are no longer necessary. Take advantage of our templates or design your own to save time and money on future projects. RooferIntel may also calculate labor, overhead, and other expenses and the above.
RooferIntel enables you to create professional-looking branded proposals. Adding your logo, terms, and conditions, and job-specific remarks to bids can help them stand out as professional bidding proposals.
>>Related post: How to Tell If Your Company Needs Roofing Management Software
3. Working from a Cloud-Based Platform
When you work in the cloud, you have the flexibility to work from any place. You may access and amend your project plans from anywhere, including your home, the field, or your workplace. RooferIntel Estimate For Contractors may be accessed from anywhere as long as you have access to the internet. Instead of waiting until you go back to the workplace, update your papers as you go along at your desk. The use of a cloud connection allows your whole team to view real-time changes as you work, ensuring that you are all on the same page at all times during the project.
>>Related post: Introducing RooferIntel's Human Resource Module
4. Increasing the effectiveness of the organization
RooferIntel allows you to consolidate all of your work, estimates, plans, and more into a single platform. Our roof estimating program is user-friendly, allowing you to organize your records to the greatest extent possible. The ability to drag and drop documents together makes it simple to group papers together or transfer them to the appropriate location.
Use keywords or tags to search through your papers if you need to hunt for detailed information about anything. It is much easier to ensure that your entire team is working off of the most up-to-date documents if you keep everything organized in one convenient location.