Aerial property measurement software allows users to physically trace the shape of a property from an aerial viewpoint.
Pest management, irrigation, mowing, snow removal, and other maintenance tasks may need the measuring of a property. It bears a lot of work and time to acquire the appropriate trace and, as a result, the correct measurements, despite the fact that it seems straightforward.
Aerial property measuring software, which makes use of aerial photos as the primary source of information, is the ideal solution in this situation. To access the data, the most significant restriction of such software is that it also requires human involvement, as a person must sit in front of a computer, use drawing tools, and sketch forms and borders of the grass on aerial footage to get it.
Check out some of the best aerial property measurement software available in the list below.
>>Related post: What to Look for When Purchasing an Aerial Measurement Tool
The Four Best Aerial Property Measurement Software
1. Eagle View
EagleView has established the gold standard for precise aerial property measuring data for the construction, solar, utility, government, and insurance sectors for more than a decade. EagleView's precise property measurements from high-resolution aerial pictures have been utilized to complete millions of roofing, siding, and solar systems.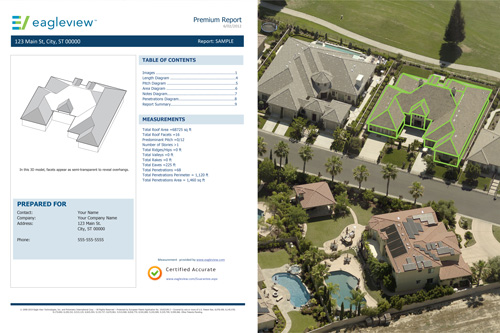 Eagleview can get precise measurements and schematics of the roof from a distance. The pitch and azimuth are included in the report to aid with solar sketching and give an excellent quality professional estimate. They also have excellent customer service provided by kind and knowledgeable staff.
2. GAF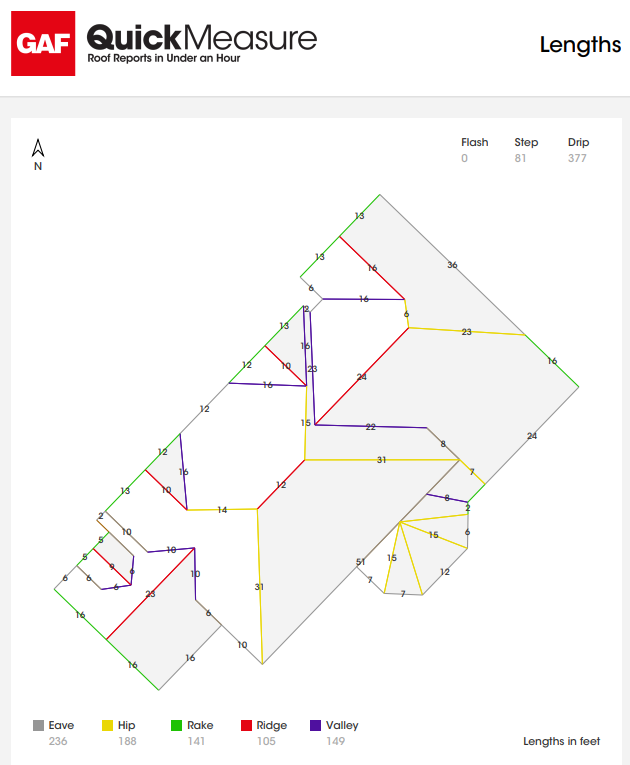 You will get roof measures in less than an hour from the GAF QuickMeasure Service, and you will be able to see all of your data in an interactive 3D representation. In order to develop accurate estimates, GAF will supply you with all of the data you want. This includes facets, pitch, eaves, rakes, and other critical dimensions. They also provide a comprehensive selection of roofing materials depending on the measurements and an easy-to-use supplies ordering website.
3. RoofScope
Each Aerial property measurement report produced by RoofScope is authored by qualified CAD specialists and evaluated by a quality assurance professional, ensuring that the data correctness of each report is unsurpassed in the industry. We place a high value on precision at RoofScope, which is how we can guarantee a 95 percent or superior accuracy rate on every plane, rake, ridge, hip, and valley on every building.
RoofScope reports are simple to read, much simpler to read than other reports. Because the measures are established, their customers get more money from their estimates, and insurance adjusters like dealing with them when they have these reports!
4. MapPad
Save, export, or share your property measurements using MapPad, a free application that helps you compute areas and distances. Location may be acquired, and distance and area are calculated for shapes drawn on the map or captured by real-time GPS tracking in MapPad's multi-purpose mapping solution.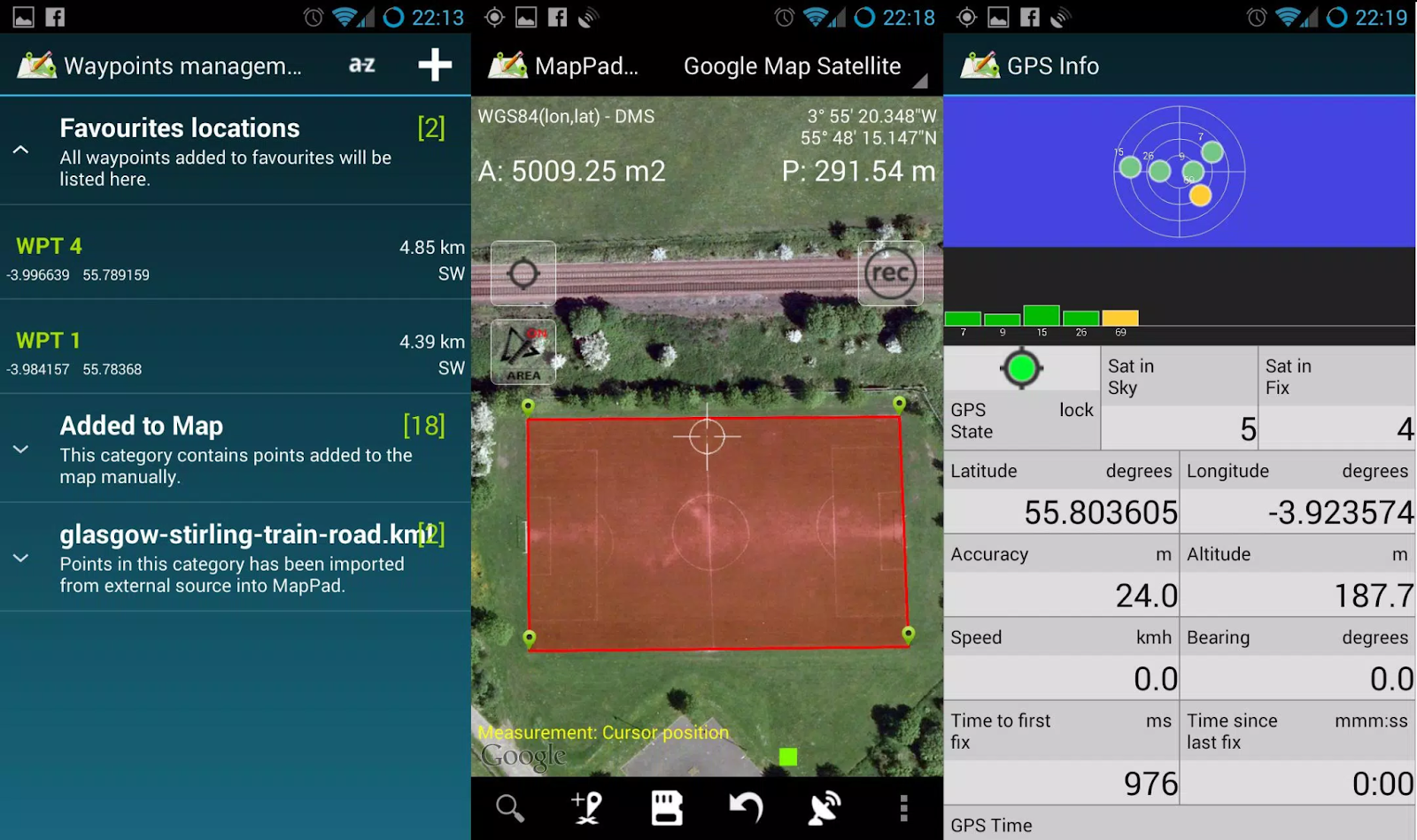 Using Google or Bing Map Satellite view, you may quickly calculate the acreage of a field or the distance walked. You may save money on gas and time by using a few mouse clicks on the map to collect features. For those in forestry, agriculture, engineering, and real-estate management, MapPad is a must-have application.
>>Related post: Choosing the Most Appropriate 3D Roofing Design Software
Final Thoughts on Aerial Property Measurement Software
It is quite beneficial and will save you time to use aerial property measuring software. The property measurements may then be automatically transferred to your current project data after obtaining them. Please remember to check with professionals to ensure that your property is in good condition. Let them precisely check the plot points of the lot boundary and other matters so that there are no difficulties in the future.