Better Methods for Roofing Businesses to Track Potential Customers and Potential Sales
Keeping track of leads, progress, and contracts in a growing roofing firm may be difficult. It's easy for details to be lost or mixed up at any point in the sales cycle, from keeping tabs on and allocating new leads to sending out final invoices. Using paper trails or several programs might be inconvenient, and you could lose revenue if you aren't well-organized.
By centralizing all of their operations in one online location, roofing companies may save time and effort using customer relationship management (CRM) software. Utilizing technology like RooferIntel, roofing businesses can see their whole pipeline in one location, from unassigned leads to paid invoices. Keeping detailed records simplifies, streamlines, and clarifies all aspects of running a roofing company.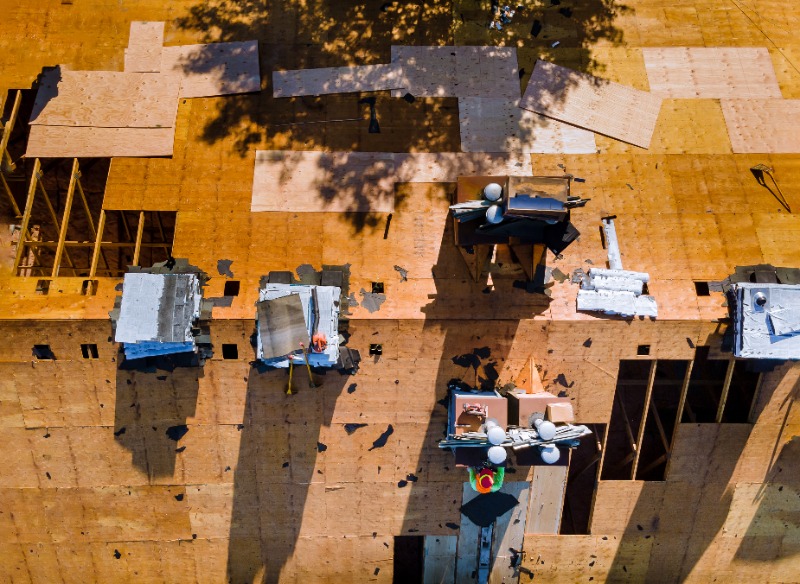 Remove the Unnecessary
Creating a sales pipeline diagram may quickly assess the health of your roofing company. A pipeline that displays all of your leads and prospects, as well as your authorized, finished, and billed work, on a single dashboard makes it easy to keep track of everything and see any discrepancies right away. A digital platform with search and filtering capabilities makes it easy to retrieve and locate certain client information in a matter of seconds.
The pipeline also can simplify things for the user. When there is no paper to misplace, it's much easier to remember to bring back any necessary paperwork. By storing your documents digitally and retrieving them through an app, you can avoid ruining your contracts with dripping coffee in the back of the truck. Digital records also allow your sales team to update their contacts while in the field, which may be reflected in the central office system.
>>Related post: Roofing Contractors: How to Communicate to Get More Referrals
Find Out the Status of Your Funds
After finishing work, you presumably need your payment immediately. Manually keeping track of receivables and commissions may be frustrating for owners and office personnel since no one likes waiting for their paychecks. The success of your roofing company depends mainly on your ability to collect payments quickly. But knowing WHERE that money is and HOW LONG it has been outstanding is of far more significance. This is a breeze using this function on the RooferIntel Control Panel.
When receiving payment for finished work, there should be no "set it and forget it." You can see how much money is outstanding, how much is tied up in material orders, or how much an employee's commission is for the month. You can configure permissions so that only certain people can see this information. You may go as general or particular as you need by using the sorting features to compare data from different months or weeks.
Make Data-Driven Decisions
Although your firm may have a lot of sentimental value, you must base crucial decisions on hard evidence to ensure its continued success. More leads and a better closure rate will result from taking a proactive, rather than a reactive, approach to running your roofing company.
Using this function might help you maintain objectivity in your sales funnel. The next step after you or an office worker enters information for a new leader is to provide that lead to a salesperson. In the past, you may have simply guessed or seen who "called it" first when deciding which sales representatives would be allocated to which leads. You can see how far each salesman traveled to a job, how often they closed deals, and how much money they made. It is possible to boost productivity and accelerate the lead-to-project conversion rate using the knowledge-based lead assignment.
>>Related post: Roofing CRM: The Essential Tool for Any Roofing Business
Get Good at Putting Things First
Instead of doing jobs in the order, they are received, software programs like RooferIntel allow users to assign priorities to jobs. A customer with a large hole in her roof and water spilling into her kitchen should take priority over a customer who wants a few shingles replaced. You can get the most critical tasks done quickly and efficiently if you organize them by importance and urgency.