It would be best to utilize the top 3D roofing design software to see what your ideal home will look like when completed; they also help estimate cost!
The availability of 2D and 3D drawing tools, the flexibility to choose materials and colors, and the presence of automated features that ease the design process were examined while selecting a good roof designing application.
When preparing roof quotations, such software is beneficial since it enables you to estimate the costs of various roofing materials such as tiles, metal roofing, standing seam, and so on. The figures that have been supplied include an assessment of the cost of wall siding, wall panels, and brickwork.
Read more to know the best 3D roofing software available to all professionals and contractors!
The Top 5 Roofing Design Software Programs
1. Exact Roofing Software
3D roofing pricing and estimating software have never been more advanced than Exact Roofing. Compiling roof cost estimates and bids is made easier with the help of a software program. Roofing estimates, material bills, and labor costs are all handled by Exact Roofing.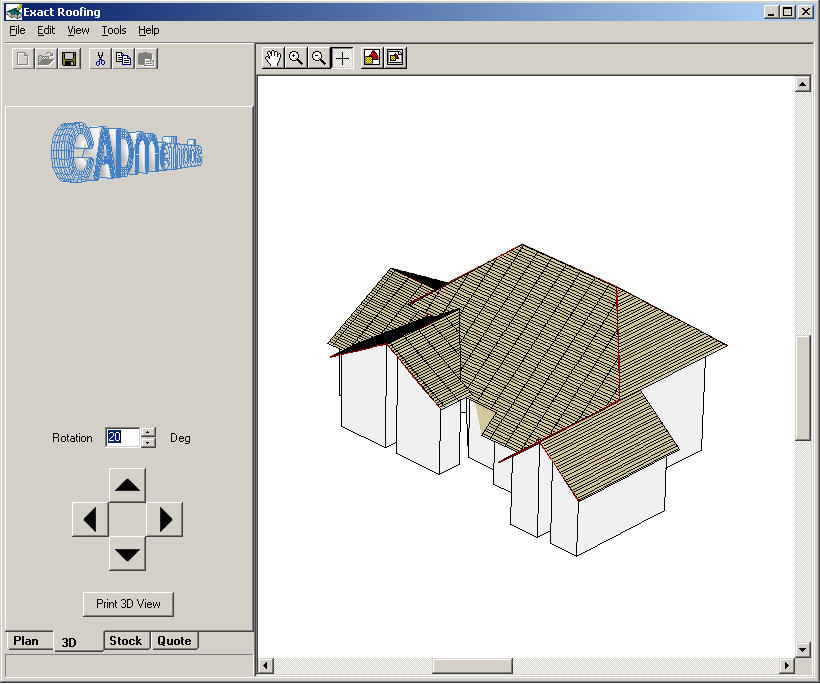 Estimates and prices for roofing work are based on a computer model created by the user. We get a quicker, more accurate estimate as a consequence of this. A 2D drawing and a 3D drawing are included in the output and a quote. This illustration enhances the quote's professionalism and ensures that the buyer knows precisely what they're getting for their money. According to customer feedback, the dimensioned 2D drawing linked to the quotation has removed over 90% of all disputes.
>>Related post: 5 Things To Remember That Insurance Adjusters Look For Roofs
2. Cadvilla
If you want guidance with your roof, you may take advantage of the readily accessible Cadvilla. If you're going to build a new roof or repair an old one, this is one of the most exemplary programs available. Allows you to sketch out the design you want, and it will then be built for you with precise proportions and specifications.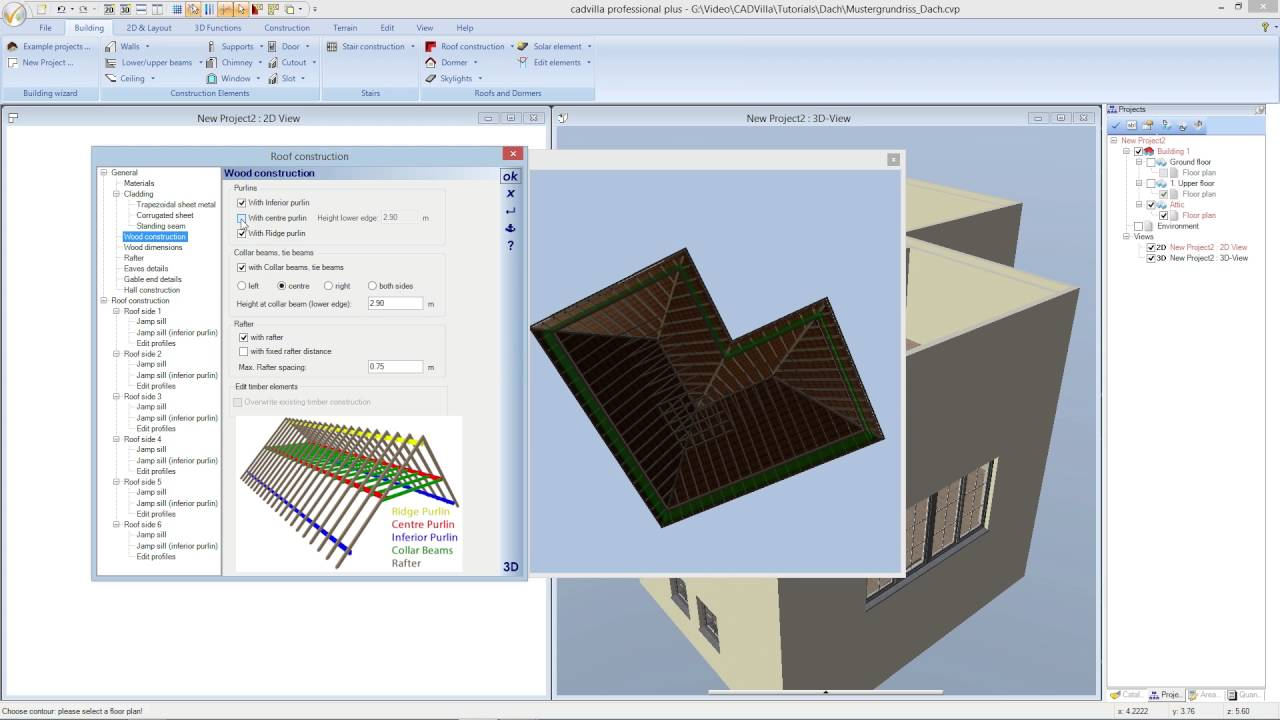 Compared to the old way, this roof designing software can examine complicated roof designs in only a couple of minutes rather than hours. This is ideal for those in a hurry to get their roofs repaired. It's a great option if you want to gradually put in a new roof.
>>Related post: 7 Different Types of Roofing Materials to Consider for Your Home
3. SEMA Software
Using SEMA software, keeping an eye on a roof's upkeep is more accessible. You may use it to examine your roof's shingles for damage and ensure they're all still in place. People who paint or restore roofs may also make use of this.
You may utilize the roof designing program to generate a three-dimensional model out of any given set of dimensions. This provides you the freedom to build your roof precisely as you want it. You'll be able to thoroughly inspect the roof and give a detailed report if you use SEMA software.
>>Related post: The Three Steps to How Roof Insurance Claims Work
4. Roof Snap
If you want to experiment with different roofing designs and see which ones work best for you, this roof designing program would be an excellent choice. Roof Snap may assist you with determining what sort of budget you'll be dealing with before deciding on which roofing style to use.
This application may be used on either a desktop computer or a mobile device. In addition, there are no restrictions on the number of projects that may be undertaken. You have an endless number of projects to choose from.
>>Related post: Reasons Why You Should Invest in Roof Measurement Reports
5. DreamPlan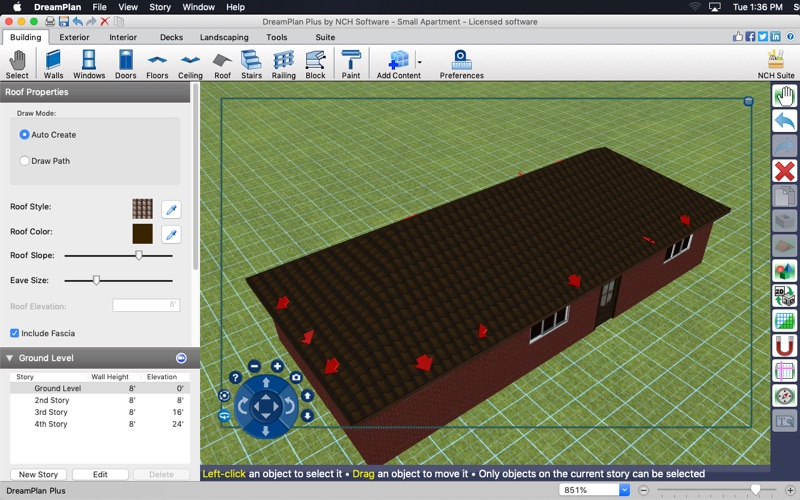 DreamPlan contains a wide range of tools, ranging from interior design software to outdoor design software. You may quickly develop a 3D layout for your roof with the aid of this program.
You may make it as flashy or as simple as possible. You will be able to discover the proper strategy for yourself, regardless of what you want to accomplish. If you have any queries regarding what you should do to build your design, you may contact DreamPlan to get all the information you want.
>>Related post: Top 3 Best Ways To Organize And Store Your Roofing Photo
Final Thoughts for 3D Roofing Software
Whatever your profession, whether you're an architect or a professional looking to create unique 3D roofing designs, or you're just interested in the various architecture and construction software available, choose one from the list. It will help if you consider how easy it is to use the software and whether your laptop or computer is capable of handling the software.