For years, roofing firms have used the same sales methods. If they keep selling, the technique must be working. But even the best sales process can be improved, and a sales process that has been in place for many years may not reflect market changes, new technology, or your roofing business's present issues. Consistently improving your sales process is essential to increasing profitability and outperforming local contractors. Here are a few roofing sales process challenges and how to fix them.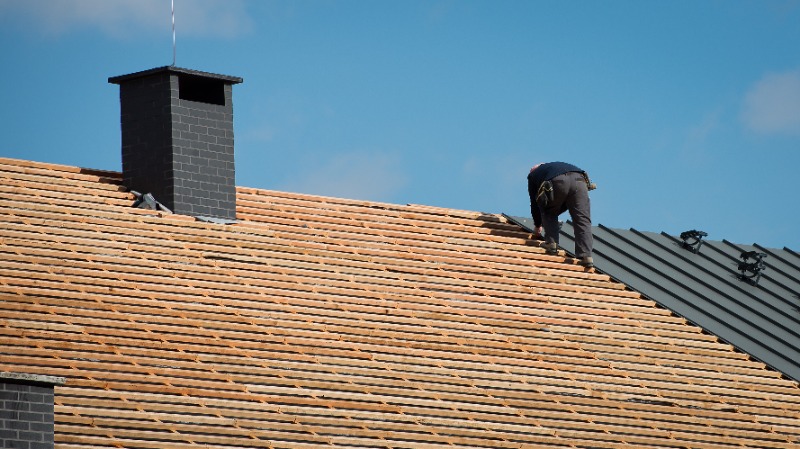 Your Roofing Sales Process May Be Holding You Back
1. It's Taking Far Too Long
From lead follow-up to final invoicing, roofing jobs take time. However, many roofing contractors spend too much time on each transaction, sometimes needing to recognize it. An inefficient sales process may slow you down, restrict your prospects, and even turn off consumers.
Look at each phase of your sales process to find ways to save time. You could cut estimation time. Or you might minimize the number of times you meet with a homeowner before they sign a contract. Finding a speedier roof measurement method may be all it takes.
Sales productivity may be improved using business management software like RooferIntel. By simplifying estimate creation, RooferIntel helps speed up your sales process. RooferIntel connects with aerial measurement suppliers EagleView and SkyMeasure, so you can get precise measures straight from our platform without mounting a roof. You may instantly generate a digital estimate with these measurement results whenever they arrive in your RooferIntel account. The homeowner's name and address may be automatically pulled from the job file using SmartDocs. The homeowner may get the quote through email. RooferIntel can simplify estimating so you can provide accurate, efficient quotes to as many homes as feasible.
2: Scaling Is Difficult
Every roofing company begins small, often with just one or two employees. But if you structure your sales process on the idea that you'll remain tiny forever, it becomes a self-fulfilling prophecy. For instance, if you have one salesman, you may be happy with them handling all lead information. But if you have numerous salespeople, they will all require access to lead information at any time. If you prepare for this, it might help your team's growth. To develop sustainably and serve more customers, the most successful roofing companies have protocols that simplify adding new team members.
Sales may be scaled using roofing business management software. RooferIntel's cloud-based platform lets your employee's access company data at any time while keeping it secure. Photos, papers, bills, notes, and RooferIntel messages may be found in our digital task files. This information may be updated in real-time by team members. If you hire a new salesperson, they need a RooferIntel login to catch up. You can trust that your sales reps have everything they need to sell, whether in the field, office, or home.
>>Related post: Using a CRM Software to Generate Solar Industry Sales Leads
3: It Doesn't Reflect Recent Results
Last time you examined your sales process's numbers? As long as they're making money, several roofing firms think their sales technique is OK. You may overlook growth possibilities and places for development if you don't frequently analyze your company performance data. Keep an eye on your company's performance and adjust your procedure to optimize revenues and efficiency.
To provide you with the most comprehensive data on your roofing company, business management software like RooferIntel analyzes several parameters. RooferIntel's pre-built reporting dashboards offer you a glimpse of your KPIs. This contains lead source data, sales income, pipeline leads, and closing percentage. You may dig further into your performance with several of these reports. You may arrange your sales revenue report by salesperson or lead source to determine who generated the most revenue. These reports may be delivered weekly or monthly to remind you to analyze your company's performance.
Patterns in your outcomes help you enhance your sales process. You may realize that one of your salespeople needs to catch up and requires further training. Your highest-revenue jobs come from a specific location; therefore, you should spend more time canvassing that community. Reviewing your company performance often and applying what you learn to your sales process can help you expand sustainably.
>>Related post: The Advantages of Supplier Direct Ordering for Roofing Contractors in the Field Sales Process
Better Roofing Sales Processes Increase Growth Potential
Keep a good roofing sales process from keeping you back. You can boost sales by improving productivity, growing technology, and examining company data. With a better sales procedure, you'll succeed more.