A new roof isn't cheap. Because of the increased safety and speed, virtual roofing estimates provide, they are becoming more popular as technology improves.
You should be able to learn all you need to know about your project from the virtual roofing estimate, which is also known as a roofing bid. This document may look quite different depending on which local roofing contractor you hire. For example, one may provide you with a handwritten summary just one page long, while another may create a document that seems official and is many pages long. Either one will do so long as it has the information that is listed below: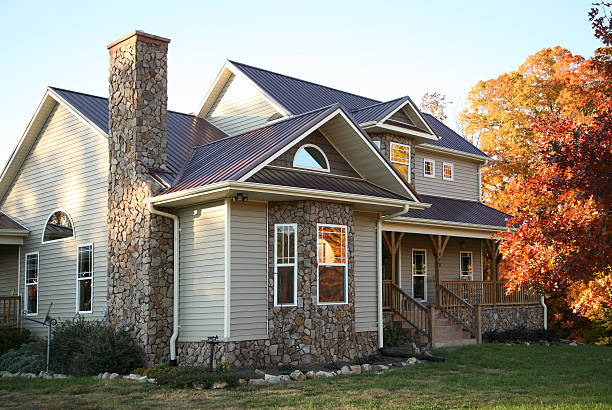 1. Project Plan and Company Profile
Basic information regarding the contractor and the project's timeframe should be included in the virtual roofing estimate for every quote for roofing work. Included here are:
Phone numbers and e-mail addresses
An overview of responsibilities
Dates projected for the start and end of the project
Terms of payment
You may use this information to find out more about your contractor and have your concerns addressed. Is it safe to trust them? What kind of track record do they have? You may need to go beyond a Google search to find a contractor with a strong web presence.
2. Proof of Insurance and Licensing
The licensing and insurance requirements for contractors (liability insurance and worker's compensation) vary from city to city and state to state. In addition to the danger of bad work and personal damage, hiring a contractor who doesn't satisfy the standards puts you at risk. It's possible to get evidence from a trustworthy contractor.
On your state's licensing board, you may check whether a contractor is licensed. Virtual roofing estimates might contain confirmation of bonding, which protects you if your contractor fails to finish their work.
>>Related post: Free To Use Estimate Templates For Contractors
3. Itemized Costs
A good virtual roofing estimate would provide a detailed breakdown of all project expenses to avoid unpleasant surprises. You may also use it to compare offers. At the very least, this should include:
Labor/permits
Materials
Disposal of construction waste and its cleanup
There is more to the cost of replacing a worn-out piece of your roof than just looking at the price per square foot of new material. It's not enough to look at how much it'll cost to knock down your old roof, install new underlayment, replace shingles and flashing, fix gutters, and clean up when the job is done. A little detail like the number of nails your contractor intends to utilize might be included in the estimate provided by your general contractor. It's all there!
4. Information About Your Roofing System's Components
Roofs are made up of a variety of distinct parts. Depending on your position, you may need to replace any or all of these items. Your virtual roofing estimate is recommended to contain information on the primary components and details on waterproofing and ridge capping.
5. A Plan for Possible Decking Replacement
Wood is the most common form of the roof decking. However, it is susceptible to decay. Because of this, you won't know whether or not your decking has deteriorated until your contractor begins removing the old roof. For this reason, you should include the cost of replacing the decking in your quote. In some cases, this will be included in the virtual roofing estimate, but in others, you'll need to inquire about it beforehand.
>>Related post: What to Consider When Estimating a Roofing Job
6. Warranties & Guarantees
Manufacturer warranties often cover the products your contractor intends to utilize. To ensure the quality of their work, your contractor may additionally provide an extra workmanship warranty. This should be included in your roofing quote to compare prices between different contractors.