Is a CRM going to help you function more efficiently? Having CRM software is essential for many storm damage-based firms for boosting profitability.
Customer relationship management (CRM) software may assist storm damage restoration companies in managing and growing their businesses by speeding sales processes, keeping customer data structured, and offering analytical analytics, among other things. There are more CRM storm damage software choices available now for businesses of all kinds than there have ever been in the past.
Others of the solutions are robust, while others are basic, and some are even free. Use these factors to narrow down your selections and choose the most excellent match for your storm damage company needs.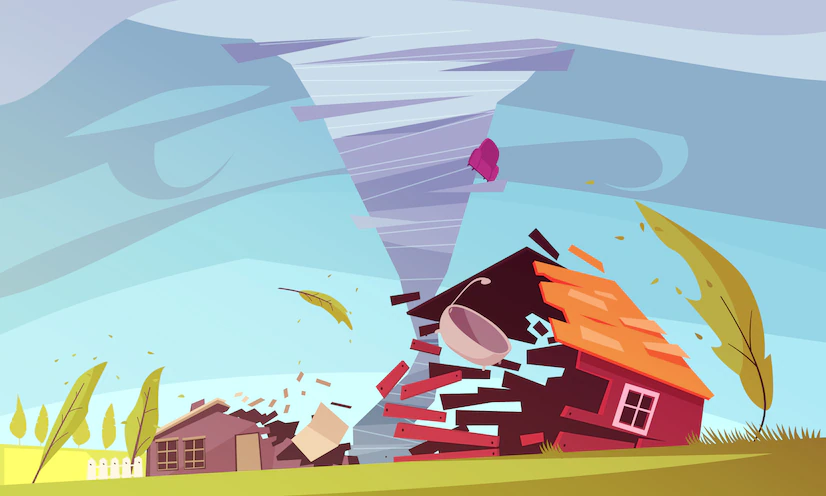 Five Factors to Consider For CRM Storm Damage Software
1. Look for CRM software that provides transparent reporting.
Even compared to the comparable contractor and construction firms, the storm damage restoration company business model stands out as distinct and distinctive.
It is common for other parties or insurance companies to prescribe the cost and specifications of tasks, and failure to comply with these rules may result in nonpayment.
In contrast to standard work orders, payment is contingent on the achievement of certain milestones rather than the completion of a finished product.
2. Invest in call conversion CRM software.
Potential consumers contact your storm damage firm after being affected by a calamity that is giving them inconvenience and aggravation. They are looking for the quickest and most straightforward solution. The speed with which your sales staff can establish a work order and book a repair crew is a factor in the conversion rate from recommendation to sale.
Your clients want a well-informed sales transaction that resolves their issues swiftly and prevents potential additional problems from occurring in the future. Phone tag that lasts for an extended period of time and unreturned emails lead to prospective clients shifting their business elsewhere.
3. Test the CRM software's ability to improve first call resolution.
92% of customers indicated they would quit doing business with a firm after three or fewer negative customer service encounters; 26% said they would stop after one. You need CRM software for your customer service personnel to react to each request, settle problems faster, and proactively plan work.
Real-time information is needed to help your staff turn calls into work orders and improve customer satisfaction. Salespeople may be assigned to the most crucial disaster recovery tasks first when you know what jobs are coming down the pike. A well-organized and comprehensive customer database may help sales teams make better judgments when they're out selling.
>>Related post: Best Aerial Property Measurement Software Recommendations For You
4. Consider whether CRM software can reduce dispatch time.
Using the leading CRM software for storm damages, your sales agents have the tool they need to engage with customers, verify contract coverage, scan assets, and monitor the service history.
Every employee may handle projects and tasks from any place because of real-time documentation.
5. Find robust reporting options in CRM software.
If you want to know who your customers are and how they came into your pipeline, you need a CRM for your storm damage firm.
Managers may track changes in customer satisfaction over time and get valuable insight into the productivity of individual salespeople using the reporting tools that are already built-in.
>>Related post: 7 Different Types of Roofing Materials to Consider for Your Home
How Can a CRM Benefit Storm Damage Firms in the Long Run?
Your storm damage company requires a CRM built to manage third-party referrals, supplier requirements, and reimbursement processes, all of which may be challenging for small firms. Look for customer relationship management (CRM) software specifically tailored to the demands of a storm damage organization.