Features of RooferIntel Software that Improve Roofing-Site Communication
Communication between office staff, crew workers, and homeowners is crucial throughout a roofing project. However, the time it takes to manually set up emails, drive out to work sites to obtain updates on task progress, or play phone tag with clients may disturb your day and reduce your productivity.
CRM communication solutions help you better communicate with homeowners and teams during a project. With RooferIntel, you can access real-time data, instantly update workers, and improve customer experience with constant communication and visibility. RooferIntel CRM communication solutions may help you educate personnel and customers.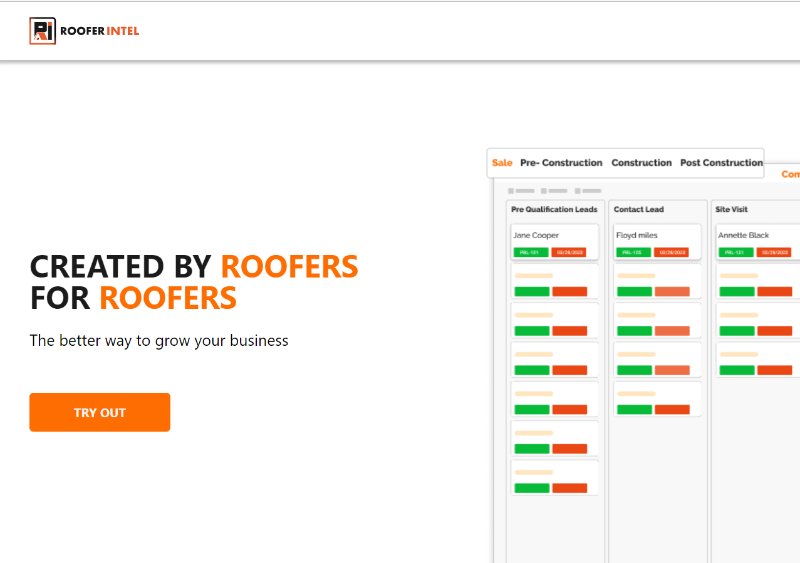 1. Coordinate communication with RooferIntel
With a mechanism to remain organized, it's easier to track your business's activities. RooferIntel lets you save all work information, from communication to estimates and material orders, in one place.
Ro for greater visibility and accessoferIntel's communications tab lets you monitor conversations. In the message tab, you can view any job-related communication, such as between the homeowner or office staff and the team. This makes it easier to see what's going on and when.
>>Related post: With RooferIntel, You Can Make 34% More Profit
2. Automate SMS and emails using Automation Manager
Your company may send appointment reminders and confirmation SMS to all homeowners. RooferIntel's automatic SMS and emails save time and guarantee nothing is missed.
RooferIntel's Automation Manager lets you send SMS or emails when a trigger occurs, such as when an appointment is planned, a task is authorized, or a material order is completed. When a job triggers, your email or SMS will be sent to the relevant individual. Without adding to your team's workload, this function keeps everyone informed.
3. Use the mobile App to improve on-site communication
Consistent communication between crews and the office is crucial, but having someone drive out to a project site may save time and money. RooferIntel's Mobile App makes it simple to keep the office and workers in touch.
Crews may stay updated through the mobile Crew App. Teams may check task assignments and work orders, obtain instructions to the job site, exchange images, and interact with the office from their mobile devices. You may also provide your teams with a checklist with specific instructions and updates as they tick things off. Thanks to our translation tool, Spanish-speaking workers will view your messages in their own language.
>>Related post: Construction Industry CRM Software: The Good, The Better, and The Best
4. Use the roofing Customer Portal to provide excellent service
As vital as communicating with workers is informing consumers. You can deliver exceptional customer service and prevent complications by adequately communicating with consumers.
After the project is accepted, the RooferIntel Customer Site lets you provide consumers with a secure online link with a unique login to their customer portal. This portal has all the work data, papers, and team member contact information a homeowner needs. When RooferIntel changes, the Customer Portal immediately refreshes, saving you time contacting your consumers. Homeowners may use their portal to contact corporate representatives, make payments, and more.
Keep everyone updated with RooferIntel CRM communication tools
CRM Communication is essential to corporate success. You'll always know what's happening and can prevent issues with a good communication plan. RooferIntel software improves communication without adding labor for you or your team. A personalized demo will show how RooferIntel can enhance your business's communication.