Willing to put in less effort and still get more projects? The RooferIntel Proposal avoids the need for copying and pasting across multiple platforms.
When calculating the cost of a building project, the project proposal is a crucial phase. Project managers and contractors may estimate planned materials and supplies based on the drawings. A good thing for today's contractors is that firms have developed automated proposal software.
The days when a contractor had to sift through paper printouts one by one to compile a list of items are long gone. To ease the burden on estimators, RooferIntel Proposal was created.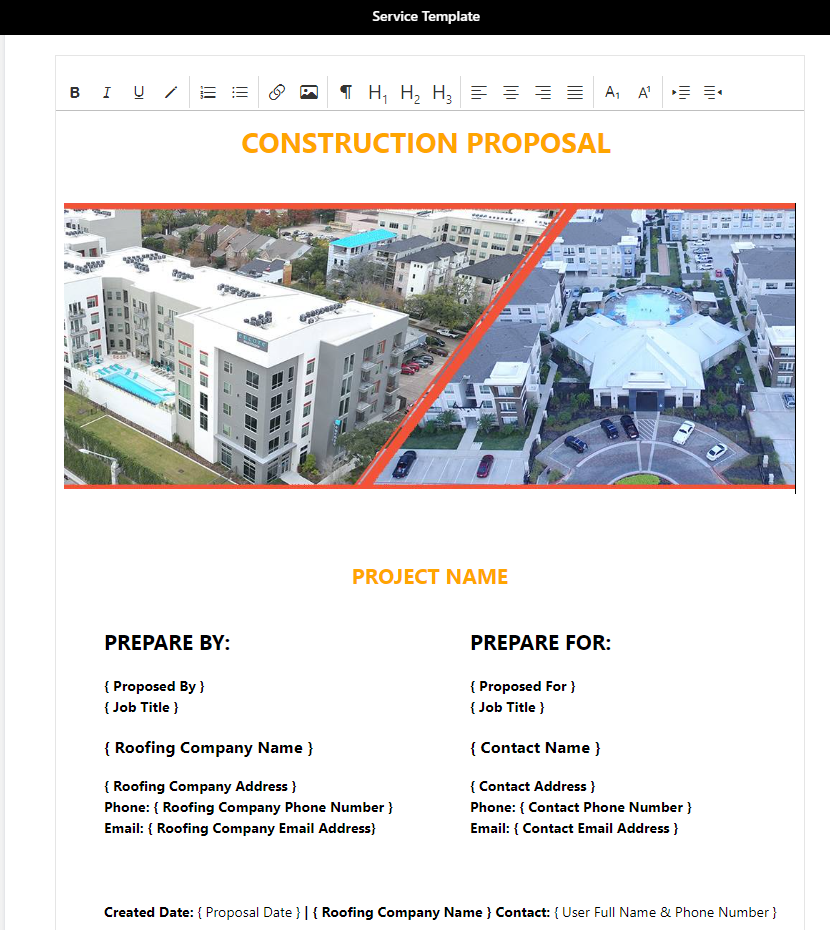 How Proposal Feature Works in RooferIntel Software
1. Proposals are generated automatically.
Create proposal papers in a short amount of time without having to copy and paste across multiple files and platforms. When you use RooferIntel Proposal, all of the most recent information from your estimates, bids, the scope of work, and choices are automatically compiled into a professional-looking document.
>>Related post: A Beginner's Introduction To CRM Software Platforms
2. Documents and details may be customized.
The ability to choose precisely what you present to your client is enabled by three different exportable documents and several custom options. These include a decision schedule, an allowance breakdown, and the entire proposal. RooferIntel Proposal allows you to completely personalize the quantity of detail and price information you have, allowing you to offer precisely what you want — and nothing you don't want — to your clients. The file export feature gives you even more customization options after exporting the file.
>>Related post: How to Tell If Your Company Needs Roofing Management Software
3. Update your phone number with confidence.
Whether you use RooferIntel Proposal's bidding features to obtain firmer estimates, or you have clients who constantly change their minds (again, and again, and again...), you can generate a revised proposal with a few clicks and save hours from your modification process while remaining confident that the math is correct.
4. You can impress your prospects.
Your potential customers will be pleased by how promptly you respond to their inquiries and provide them with a professional, polished, and comprehensive proposal. RooferIntel Proposal allows you to print it out or save a tree by sharing it online with your clients.
>>Related post: An Overview of the Benefits of Using a Roofing Software System
5. Make it an agreement.
The fact that RooferIntel Proposal neatly combines together all of your specifications, options, and most recent price means that your proposal becomes part of your contract with all of the necessary facts from the beginning.