For many years, the construction industry has been progressively transforming digitally. Now, say hello to the RooferIntel Platform for Contractors.
Still, the complexity of various tools and point solutions has become too much to bear. An analysis of the data reveals that the typical construction company has around five construction apps, several of which are utilized concurrently on many projects simultaneously. New software might be beneficial, but the sheer number of tools can lead to issues like poor communication and inefficiency.
To tackle these problems, it's necessary to stand back and take a breather. It's possible to integrate and utilize a single solution that connects people across teams, processes, workflows, and project phases rather than adding to your technology stack.
Connected construction will become more critical as the sector develops. We'll talk about the advantages of the RooferIntel Platform for contractors in this article.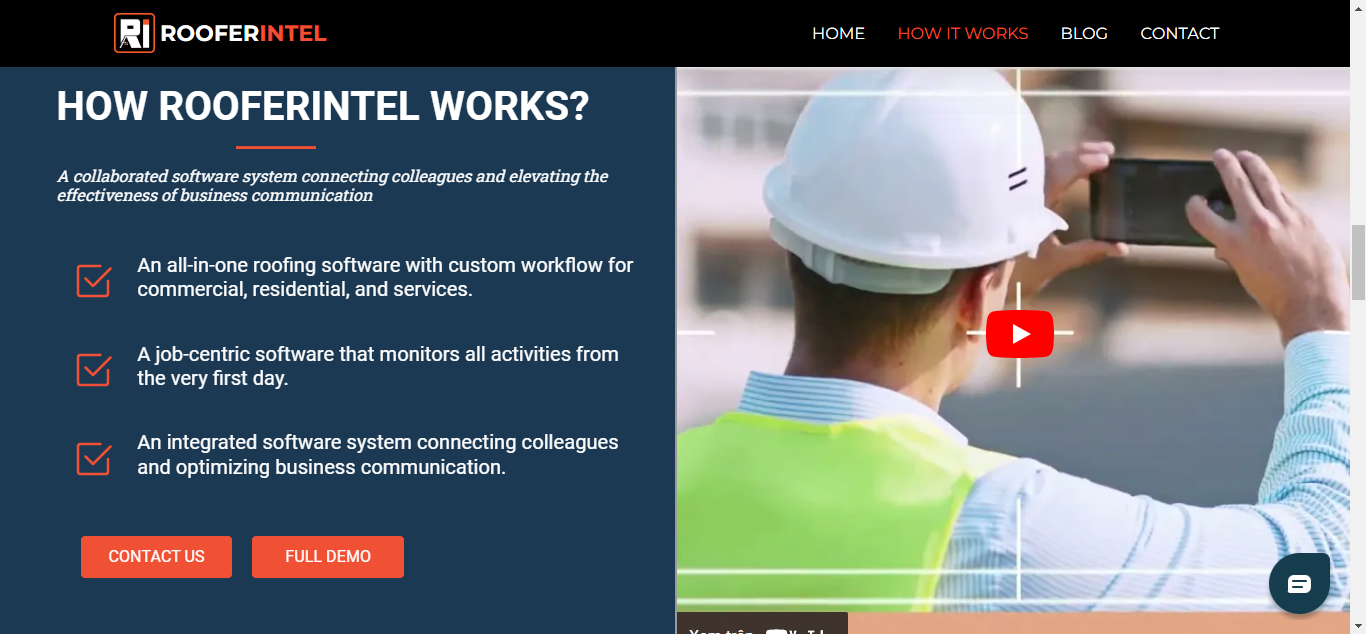 1. Reduced Cost
Time and money are wasted by businesses dealing with issues caused by data loss, delays, and miscommunications. Professionals can concentrate on the task at hand thanks to the RooferIntel Platform for Contractors, eliminating these concerns.
When data is readily available and distributed across a company, there will be no room for doubt. Projects are less likely to encounter rework or delays if all parties have the correct information.
It also enables contractors to quickly detect and rectify problems, which substantially influences costs even before they arise. Consequently, there is less finger-pointing and rework since everyone has access to the data and can see where things are at all times.
>>Related post: Introducing RooferIntel's Roofing Cam Management
2. Quality Improvement
The RooferIntel Platform for Contractors provides more insight into the numerous components of a building project than was previously possible. Contractors can easily monitor timelines, obtain papers, and connect with stakeholders thanks to the intuitive interface.
These advantages position teams for success, which results in higher-quality production and more positive outcomes in the long run.
It is impossible to make a mistake when everyone uses the same interface because there are no ambiguities about which version is the most recent; there are no mistakes.
>>Related post: An Overview of the Benefits of Using a Roofing Software System
3. Enhanced Safety
RooferIntel Platform for Contractors contributes to the safety of work sites. Because of this, team members may better organize and coordinate their efforts, allowing them to orchestrate worksite procedures more safely. In addition, it enables users to perform activities more quickly, which means on-site personnel may spend less time in the workplace.
And, should any problems develop, the RooferIntel Platform for Contractors makes it easy to trace them down, enabling teams to learn from their mistakes and improve their performance.
>>Related post: Must-Have Expense Tracking Features You Should Have On Your App
4. More Closed Deal Projects
When you utilize the RooferIntel Platform for Contractors to streamline the bidding process, you consolidate your data, assure the accuracy of your bids, and receive access to insights that will assist you in pursuing the most profitable jobs.
Using visualization and communication tools, the RooferIntel Platform for Contractors makes it simple for contractors to thoroughly comprehend the client brief, allowing customers to have a better picture of how contractors would approach the project.