How can you establish your own roofing company so that you may take advantage of the boom that is occurring in this industry? This guide will walk you through the process of starting a roofing company, teaching you all you need to know along the way.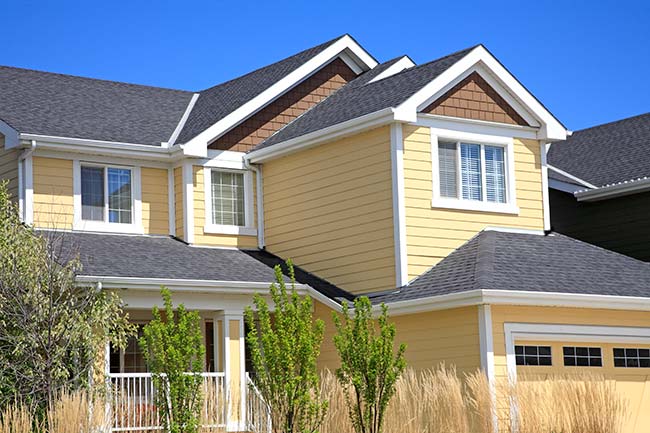 1. Having a successful roofing business is to plan ahead.
Putting together a roofing company's business strategy
A solid business plan before launching a roofing company will allow you to make well-informed decisions and monitor your progress from the get-go. Setting attainable, detailed goals for your roofing company is essential, as is developing a strategy to reach them.
Several essential parts must be present in every viable roofing business strategy, including:
Knowing the financial model of a roofing firm. Roofing repairs and replacements are a significant source of income for many businesses in the roofing industry. Some service providers may incur additional costs for roof removal, inspections, and assessments. Additionally, many roofing firms profit from work in related industries, such as gutters and windows.
Identifying your ideal customer base. While many roofing companies focus on a specific area, others specialize in specific services (such as insurance restoration work) or roof types (such as steep slope roofs).
Figuring out the initial and recurring expenditures. There are fixed costs, like the price of a company license, as well as one-time or fluctuating spending, like the price of marketing materials, that must be accounted for to run a business successfully.
>>Related post: Time-Saving Techniques for Roofing Contractors
2. Learn where to look for starting points
Assuming you already have a working business strategy, the next step is to identify the networks of support that will be most useful in launching your roofing firm.
Locate helpful tools for entrepreneurs
Roofing startups can often benefit from the assistance of their local chamber of commerce or small business organization. It's also possible to join regional trade associations. These groups provide vital services to businesses, such as consulting, training, and access to marketing and networking opportunities.
You may also use the wealth of information available to you on the internet. As an illustration, you may join a Facebook community devoted to roofing contractors. Facebook groups have become commonplace for contractors to network and share information. As an added bonus, they are often an excellent location to have your questions answered.
Employ an accountant
If you're starting a roofing business, it's a good idea to get an accountant involved immediately to keep your finances in order. To ensure financial viability, your accountant should analyze your company strategy and assist you in developing a budget.
Join forces with the best crew
Get your roofing company off the ground by hiring a small core workforce that can handle the following core responsibilities:
Foreman/crew leader
Production/general manager
Roofing crew
Administrative/office staff
Sales representatives
Build a solid crew by tapping into networks including employment sites, industry groups, and personal connections. To succeed, your roofing company has to recruit people that are passionate about their profession, enthusiastic about the roofing sector as a whole, and willing to put in long hours.
3. Pick a name for your roofing company
Your roofing business's name should be memorable and provide clients a positive first impression of your firm. Here are a few crucial suggestions to consider as you pick a name.
Don't involve too many people.
If your list of prospective names is too extensive, it will be tough to filter it down and select the ideal one. Keep the brainstorming process straightforward by including no more than two more people.
Those with difficult-to-spell names are less likely to be taken seriously.
Findability on the web increases for a roofing company if its name is simple to spell. Voice search is used by 74% of smartphone owners to discover local companies; however, it can be easily confused by uncommon or complex spellings. Use standard spelling to increase your chances of being found by homeowners.
Do a name check on the competition.
Make sure your roofing company has a distinct identity by checking out the competition in the region. If your firm's name is the same as or similar to other roofing businesses in your region, homeowners may confuse you with your competition.
Consider SEO value
When choosing a business name, it's crucial to consider more than just the spelling to ensure it ranks well in search results. A roofing company name that is both memorable and search engine friendly is:
Unique to your geographic area
Easy to remember
Related to your industry
Make sure they are considered when you brainstorm names for your new roofing business and search your top choices to see which ones fare well.
>>Related post: How to Use Software to Make Your Roofing Company Team More Accountable
4. Verify that your roofing company meets all the legal requirements.
All the prerequisites for starting a roofing business in your region must be met before any work can begin.
Get the government involved by registering your company.
While federal registration is not often required for roofing enterprises, several states need registration before a company can legally do business there. Whether you need to file as an LLC, a partnership, or a corporation depends on the legislation of the state in which your company is based.
Acquire the necessary authorizations.
Different jurisdictions have different rules on what permits and licenses are necessary. In most places, you will need a general contractor's license; additional permits for roofing and other services may be required in other regions. You may get information about the necessary permits and permissions for your roofing business from your local chamber of commerce or small business group.
5. Get your roofing company insured.
The time and resources required to launch a roofing business are substantial. Insuring your roofing company is an intelligent way to safeguard your financial investment and be ready for contingencies. If you own a roofing business, you should consider the following kinds of insurance:
General liability insurance:
If your business causes someone else harms, whether it be financially or physically, this policy will help pay for the costs associated with those losses. General liability insurance will pay for repairs to damaged property or medical bills if an employee or customer is wounded while on the roofing company's property.
Worker's compensation:
A worker's compensation coverage may be obligatory in your state if your roofing company employs more than a certain threshold number of people. If an employee has an injury while on the clock, they will be financially supported under this policy.
Professional liability insurance:
Your roofing company needs professional liability insurance to shield it from allegations of carelessness and legal action. Roofing firms that offer product or treatment recommendations might benefit significantly from purchasing professional liability insurance, which can cover them from legal action should the items they recommended turn out to be defective.
Vehicle insurance:
If you plan to buy or lease vehicles for corporate use, your roofing business needs this insurance. It will protect you financially if an accident involves one of your vehicles.
Equipment insurance:
This insurance is a great way to safeguard your investment in costly roofing equipment in the event of damage or loss. Equipment coverage riders are available on some policies for general liability insurance.