For those who are considering a new metal roof, there are many key questions to answer first: How big is your roof? How to do satellite measurements of roofs?
If you're a contractor, maybe you visited a client's house to get an idea of the cost. This is where you should have measured the roof for metal or shingles, but you didn't. You're dreading the drive back.
Fortunately, there is a safe and precise method to measure your roof from the comfort of your own home: Google Earth. You can do it with just a few mouse clicks if you're looking to acquire a bird's-eye perspective of your roof.
How To Do A Satellite Measurement Of Roof Using Google Earth
With Google Earth, it's pretty easy to acquire a rough estimate of the size of a roof's area.
For the first part of the process, go to Google Earth and choose "Launch Earth." Just do a quick address search, and you're good to go!
You may obtain a variety of perspectives on your roof by doing the following:
a. Zoom in and out by swiping your mouse wheel.
b. Just click and drag the picture with your left mouse button to reposition it.
c Click the scroll wheel and drag the mouse to rotate the camera.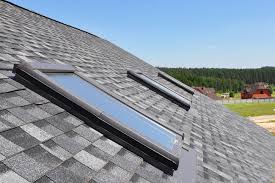 >>Related post: A Guide On How To Measure And Get Aerial Roof Measurements
1. Using Google Earth, print a top-down view of the roof.
To get an idea of where to start, take a picture of the top of your house. Printing is as simple as aligning your home and clicking the upper-right corner of your computer screen.
Remember to include a wide range of perspectives and viewpoints. To get the most accurate quote, you'll need to provide us a lot of information about your roof. They'll also help determine whether or not the provider will need to install different valleys and peaks and entryways and window hanging.
2. Begin Taking Roof Measurements.
Frame your house such that the view from the top. To see the most detail, you'll want to be just above the action and fully zoomed in.

Right-click on the ruler symbol on your screen's left side to bring up the ruler's properties window.

Change the metric system to feet instead of centimeters.

You'll get an approximate distance measurement when you click on a beginning and ending location.

Start keeping track of your measurements.
How to Take Precise Measurements of Your Home's Roof
To reiterate, this method helps provide broad estimations of measurement. You must work with an experienced individual to carry out field measurements before placing any orders for materials. When it comes to metal roofing projects, an exact list of supplies is required to effectively install metal panels while staying within the allotted budget.