Do you know how to determine whether or not your company might benefit from the adoption of Rooferintel roofing management software?
A pen and some paper were all needed to perform contractual work in the past. For roofing companies, digital technologies such as roof management and CRM (customer relationship management) software may provide you with an advantage. When it comes to organizing your business, RooferIntel Roofing Management Software may help in:
Tracking customers

Workflow

Inter-team communication

Payments
Pen and paper-based company management is a sure way to miss out on leads, pay your employees slowly, and sabotage your image as a professional.
>>Related post: Factors to Consider When Purchasing CRM Storm Damage Software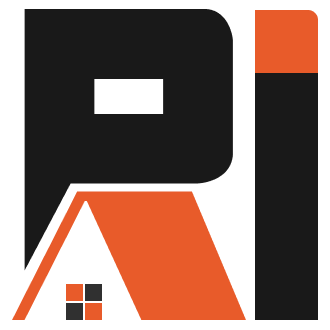 Is roofing software necessary for your company?
Here are five indicative signals that your firm is in desperate need of software:
1. Your team isn't well-structured
It might not be delightful when your team isn't on the same page, and you lose leads and money. An effective organization can't be operated just by using whiteboards in the workplace. Contacts, appointments, and other vital information are more likely to be lost or misplaced when an office depends primarily on a whiteboard and a few Excel files. Your team will be able to keep in touch at all times if you use RooferIntel Roofing Management Software.
>>Related post: A Beginner's Introduction To CRM Software Platforms
2. Your leads are being lost in the shuffle.
There is no one-size-fits-all approach to acquiring new customers. Your sales force has a wide-open field of possibility regarding the initial engagement a prospective client has with your company. Maintaining new and current connections in a spreadsheet or on paper puts your company at risk of losing out on potential customers.
>>Related post: Must-Have Expense Tracking Features You Should Have On Your App
3. You aren't being paid quickly enough
Nothing is more aggravating than working long hours and not being compensated. If a firm does not have a financial process, it is subject to several financial mishaps. With an electronic system, you can see every step of the financial cycle in real-time. Among the financial procedures that should be included in an efficient operating system are the following:
Budget Predictions

Work Orders

Material Orders

Estimates and Proposals

Invoices

Payments
>>Related post: An Overview of the Benefits of Using a Roofing Software System
4. Customers don't have faith in your representatives
A contractor's reputation might be tarnished if an individual has had a terrible encounter with them in the past. When a field representative and their team arrive at a customer's residence, they should be ready to promote your business. Before the work starts, homeowners build their own perceptions based on the arrival time, clothes, and even the technology used. Customers feel confident that their information will not be lost and that the procedure is simple and trustworthy when using RooferIntel Roofing Management Software.
5. Your office has loads of paperwork and file cabinets
Running a roofing business has a lot of moving pieces. A paper-based system for managing new leads, estimates, subcontractors, work orders, invoices, and payments will only result in more clutter. Is your office space at a premium? Is the top of your desk visible? There's no need for file cabinets, thanks to RooferIntel Roofing Management Software that combines all of your activities.