Insurance Restoration Contractors Can Now Use Customer Relationship Management Software
Things to Consider When Choosing a CRM for the Restoration Industry
Adopting software into your company operations is likely to enter your mind, whether you are just starting or considering how to take your firm to the next level. But how do you even begin?
You depend significantly on project management techniques to keep your tasks on track as an insurance repair contractor. Yet information is the fuel that may propel your company to new heights. The appropriate reports may reveal invaluable information about every aspect of your organization, but wading through all that information can be intimidating, particularly when generating reports based on the metrics that matter to you.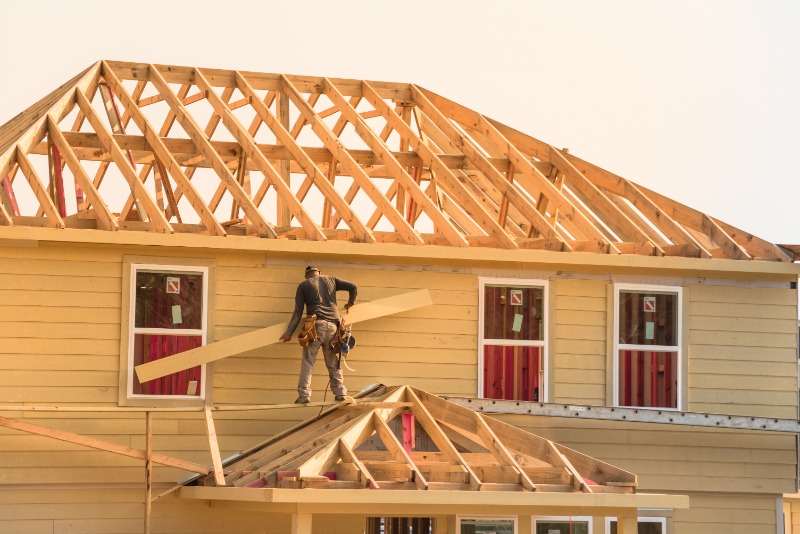 How can you make the most of the information stored in your company's database? A customer relationship management system tailored to the repair industry is invaluable for getting the correct information and spotting weak spots. Your company may gain a lot in the sales department if you invest in contractor software that helps salespeople follow up on leads and make more sales in less time.
CRMs also help insurance repair companies since they allow them to:
Incorporate leads from several sources into a single database.

Deliver estimates to prospective clients on time.

Get access to your client and project information in the office or the field.
Your goals for your insurance repair company should guide your choice of customer relationship management (CRM) software. Knowing what you want for your company can help you choose the appropriate restoration contractor software, whether that's to increase efficiency in operations like organization or to hasten the sales process using aerial measurement reports.
The first step in selecting the appropriate program is to examine the areas where your business's current procedure falls short. Does your workplace need duplicate data entry? Is it possible that you're giving them the wrong numbers? Suppose you're trying to decide between a regular CRM and roofing software to enhance your company operations. In that case, the areas where you're experiencing the most difficulty may be the best indicators of where to focus your attention.
But Why Should Insurance Restoration Contractors Use A CRM?
1. Planning Your Time Wisely
Uploading papers, delegating duties, tracking work expenses, adding and sharing images with the crew, scheduling labor and deliveries, and sharing customer information may all save time and help teams keep organized, which is excellent for business.
2. Preparing Timetables for Employees
Roofing companies may have many distinct teams available for various jobs. It is helpful to have restoration contractor software that allows you and your production team to track the arrival of supplies and see who has been assigned to do what. An easy-to-use scheduler lets you know at a glance which sections are free and who is responsible for which tasks. The production team at your organization will be able to organize and coordinate the arrival of all necessary workers and supplies.
>>Related post: Accelerating the Time To Get Your Insurance Restoration Process
3. Processing Orders
Which orders for labor and materials have yet to be fulfilled? You can't keep track of everything related to your tasks in your head, so you need a central hub for all the information you'll need. You may quickly scan to identify which orders need your urgent attention, or you can click into an individual mandate to see additional specifics and make changes. Labor tickets, material orders, crew assignments, subcontractor details, and supporting documents must be reviewed.
4. Generated Reports
If you own a roofing firm, you need insurance restoration software that provides the individualized reports your company requires. These reports enable roofing companies to see work milestones, estimate jobs, purchase materials, and examine other crucial data instead of simple reports concentrating on leads and cash. Create individualized reports to get insight into any facet of your business with the help of the system's flexible reporting options. Set up reports to extract this information and distribute it to the right team members on an as-needed basis, whether once a month for the office staff or once a week for the sales team.
Switching from Excel spreadsheets and paper files to a customer relationship management system might be daunting for repair contractors. It's possible to choose the best repair contractor software for your needs quickly. It would help if you considered your organization's present and future wants and demands. Then you can zero down on the most effective options.
>>Related post: Guidelines for Reporting Insurance Repairs Gainful Employment Opportunities