Making the Most of RooferIntel to Grow Your Insurance Restoration Company
In times of heavy production, an insurance restoration firm may depend on sales teams and crews' speed and efficiency to serve as many homes as possible while maintaining quality.
Restoration firm software may assist owners and project managers to encourage crews to work quickly to minimize expenses and move on to the next property during high-demand seasons.
The longer a work takes, the more overhead a roofing company may incur. RooferIntel repair business software offers ways to boost job pace and efficiency to boost revenue without losing quality.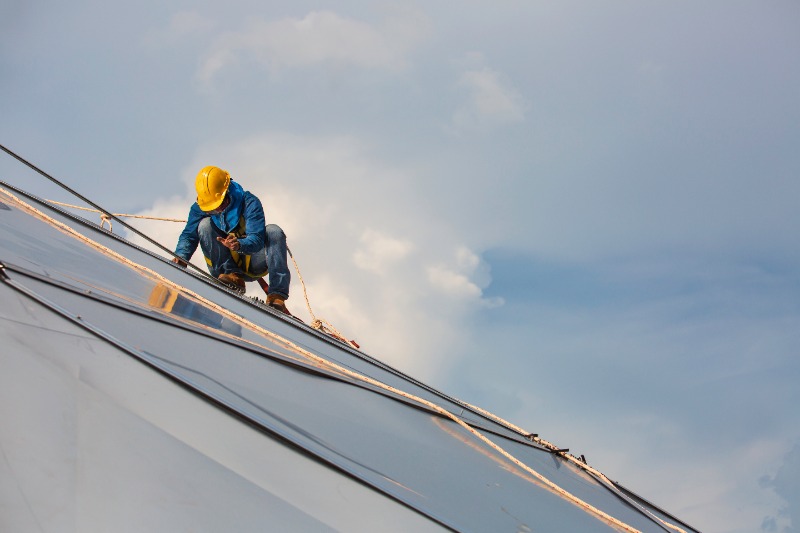 Insurance Tips Software for Restoration Business
Team Organization
Managing paperwork for any profession is challenging, but keeping it organized amid high output is significantly more complicated. If your information is arranged into your work file from the start, you won't have to scour your desk or office for vital documents. RooferIntel repair firm software lets authorized team members view estimates, material orders, insurance papers, and images from anywhere. RooferIntel's structure reduces project managers' need to phone or email the office, saving them time on the job.
Create Dynamic Electronic Templates using SmartDocs.
Your sales employees lose time putting out names, addresses, phone numbers, and insurance information across many files for each work throughout the estimate process. Utilizing custom document templates means your salespeople simply fill out the info once. SmartDocs populates the same information across all paperwork in a Job File for them, saving time throughout the sales process and for office employees.
Teams have instant access to all documents and don't have to read, save, or scan the same forms; everything is automatically stored, eliminating the danger of loss or damage by busy field representatives.
>>Related post: Insurance Restoration Contractors Can Now Use Customer Relationship Management Software
Signing Electronically
SmartDocs' eSign function may help boost productivity. To have a document signed, your salespeople may send it to the customer or have them sign it on a tablet or smartphone in the field. With the aid of your repair firm software, your office staff may promptly handle material orders, schedule workers, and generate bills when a document is signed.
Ordering Materials More Accurately
You may save money and effort by buying popular items in bulk. Nails, flashing, and underlayment, utilized in all your operations, are cheaper in quantity. It's cheaper and faster to acquire supplies this way. If you have additional supplies, start your project immediately.
Your workforce pauses working while ordering more supplies when they run out of material. Your team will only run into this issue if you have additional supplies, saving you time.
>>Related post: Accelerating the Time To Get Your Insurance Restoration Process
Clear and Reasonable Expectations
Setting clear, fair expectations for your workers can boost corporate efficiency. Have your project managers create a plan or checklist with your workers and explain your business's roof expectations. When committed supervisors can check work quality along a defined procedure, fewer errors are made, less time and money are lost fixing those mistakes, and a task is accomplished swiftly, on schedule, and on budget.
When calamity hits, homeowners turn to specialists for aid, and insurance may be confusing. As an insurance restoration specialist, your knowledge, skill, and efficiency can speed up the process, making clients pleased and your roofing company more profitable. Software for restoration companies helps you keep organized and improve customer service.