CRM is used by 65% of enterprises. If you're one of those organizations, are considering it, or want to explore how software might enhance your company operations, deploying it during the slower months can help you succeed.
Software implementation involves much more than buying it. Learning how to utilize it today will boost the software's benefits. Time, not money, is invested. Setting up the software early will pay off.
Roof software ROI may be maximized in four ways:
Set up your papers, tools, and procedures
Setting up new software for your company's operations is crucial. You'll save time by customizing the program immediately.
RooferIntel SmartDocs and the Automation Manager may help you save time and boost productivity when multiple projects are in the queue. With SmartDocs, you can develop templates of often-used documents like contracts or change orders that automatically fill with precise client information from the appropriate work file, speeding up the delivery of crucial papers to customers. By setting up periodic emails and texts, such as updates or appointment reminders, the Automation Manager helps you engage with consumers more effectively.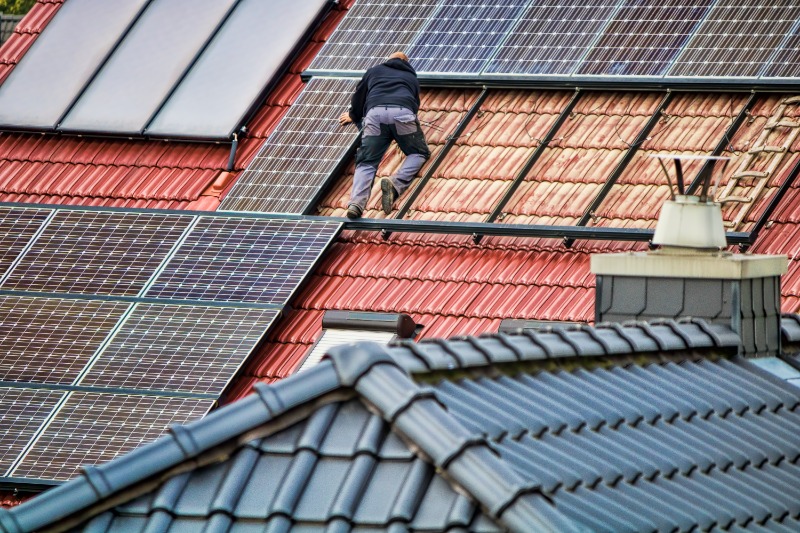 Link your integrations
The top roofing software solutions integrate third-party tools to help you run your company. You may save time and enjoy convenience faster by immediately connecting your integrations.
RooferIntel connects with several software systems that may optimize your company, such as:
QuickBooks access

ABC provides SRS Distribution and Beacon Building Products supply materials.

Aerial measuring applications like GAF QuickMeasure and EagleView

Sales engagement connectors like Spotio and SalesRabbit
Track key KPIs using reporting options
You must understand your business's performance to expand and meet your objectives. While there are several methods to accomplish this, such as monitoring particular KPIs using spreadsheets, investing in software with reporting capabilities, and putting up these reports early can help you keep on top of KPIs without adding to your workload.
RooferIntel's reporting options make it simple to monitor your company and workforce. RooferIntel's ReportsPlus tool provides over 20 pre-built reports to track your targets. The profitability and closure percentage reports help monitor your roofing business's profit margins, projection gaps, and personnel performance. Adjust the period or filter by location or salesperson to tailor these reports.
>>Related post: Making Your Business Better With A Roofing CRM
Educate your team
After choosing your software, linking all your connections, and setting up your reports, training your staff is the next step to success.
Customer service differs per software solution. Support videos and training may be additional for cheaper software. RooferIntel offers a more comprehensive training experience at no extra expense to help you and your crew immediately.
RooferIntel matches you with a customer success specialist that will assist in setting up your team for success from the start and properly train you and your staff on the system. After the first training, RooferIntel customer support is always accessible by phone. Your crew will have on-demand access to step-by-step "how-to" tutorials and videos in the Knowledge Base.
>>Related post: Using a CRM Software to Generate Solar Industry Sales Leads
Roof software ROI improvement
The software saves time and boosts profits. On average, RooferIntel users enhance work revenues by 34%! Be sure to improve your operations before the new business year. See RooferIntel's personalized demo today.