Keep projects operating smoothly and remain on track with the work you're doing for your company. You are searching for these aims in project management software for roofers. Where do you start if you're looking for software that will make it easier to manage tasks and save time?
For roofers, there are a lot of project management tools out there, so finding the right one may be a challenge. When comparing project management software, keep an eye out for these features.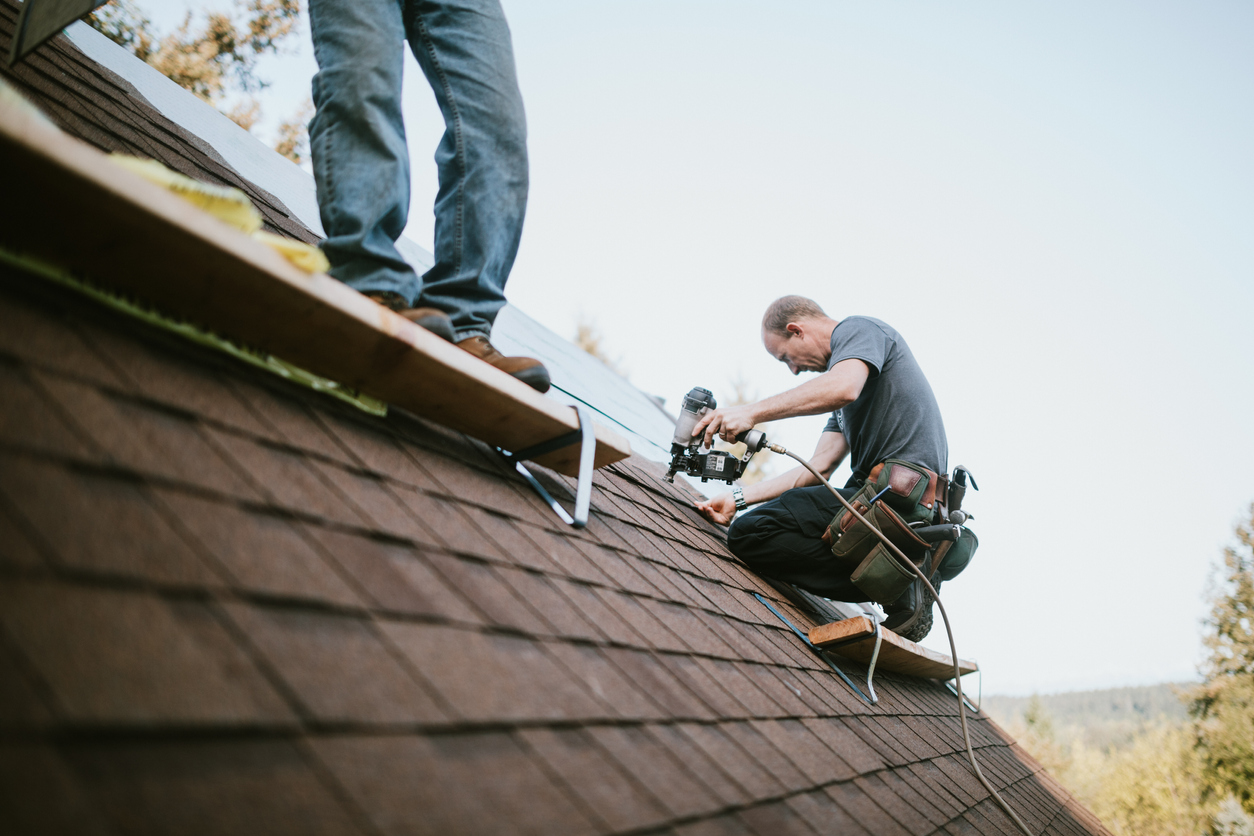 What Roofer Project Management Apps Share Some Common Features
1. Explicitly designed for roofing companies
Many project management applications have been designed to meet the demands of a wide range of enterprises. These applications might be helpful if you're looking for general project management software. On the other hand, Roofing companies have project management requirements unique to their company. Use an app specifically created for your roofing company to better manage it.
Finding a project management tool specifically designed for contractors makes it simpler for you to start using the app immediately. You'd have to spend a lot of time configuring and setting up a more broad project management program for it to work for your organization. Roofing project management tools don't need the same level of customization and represent the work you perform daily. You can implement them into your operations more readily and begin reaping the advantages of improved project management sooner.
2. It's Easy to Use
There is only one project management software for your roofing company, regardless of its other capabilities. As a business owner, it may be challenging to deploy a new software when it has a high learning curve or features that don't match how you conduct business. A project management app's usability should be considered when making your choice, as this will help you make the most of its capabilities.
In general, applications developed for roofing contractors are more straightforward to use than those intended for a wide range of companies since they mirror the way you currently operate and utilize words you are already acquainted with. However, roofing-specific software isn't the only factor to consider when evaluating usability. Is it simple to discover what you're looking for in the application? Is it necessary to undergo lengthy training to efficiently use the app? Indeed you can demonstrate how the software works to your colleagues. Before deciding on a project management tool, you should ask these questions.
>>Related post: How to Tell If Your Company Needs Roofing Management Software
3. Reduces Complexity
Project management apps should be simple to use, but they should also make your job easier. When a system or technology was promised to assist your firm in addressing an issue, it may have generated new difficulties or required additional administrative work. Instead of adding extra work to your day, the best project management apps for roofers will save you time and allow you to work more productively.
Many roofing project management software makes things easier by lowering the number of mistakes and tedious duties. For example, some applications allow contractors to develop checklists that workers may use to monitor their progress in the field. Instead of calling or texting to see how a task is moving, you can just read the checklist and get updates on the job in real-time. In addition to providing personnel with precise instructions, a list also aids them in doing their task more correctly. Apps for project management may benefit you in various ways, and this is just one example.
4. Easily Integrated With Your Other Tools
To be as productive as possible, the tools you use to run your roofing company must be integrated. Missed information, mistakes, duplicate data input, and misunderstanding among your employees might result if your business management solutions operate in silos and don't connect with one another. Your choice of project management software should be able to interface with the other apps you currently use. This is critical.
Numerous project management applications are integrated with company management software. With these applications, you can carry the power of enterprise resource planning software with you everywhere you go. This software will allow you to link the project management app seamlessly with your other company management tools. If you want to boost your roofing company in every manner possible, look no further than this method.
>>Related post: Several Positive Aspects Of Using Commercial Roofing Software
Project Management Apps From RooferIntel
We at RooferIntel provide roofing software for roofing contractors of all sizes, from fast-growing start-ups to multi-location companies. Two roofing applications have been developed by us to assist you in running your company more efficiently and to promote better project management. As a result, both of our applications were built with roofing contractors in mind, making them simple to use and adaptable to your existing workflow. With RooferIntel roofing applications, you won't have to adjust your current procedures.