Roofing Contractors Increasingly Relying on Technology in Wake of Coronavirus Outbreak
As the coronavirus epidemic has forced many roofing contractors to operate remotely and reduce in-person encounters, RooferIntel, the leading supplier of all-in-one business management software for roofing contractors, today reported increasing use of their platform. According to data collected by RooferIntel, their cloud-based technology has been an essential connection for roofing firms attempting to advance projects while emphasizing safety.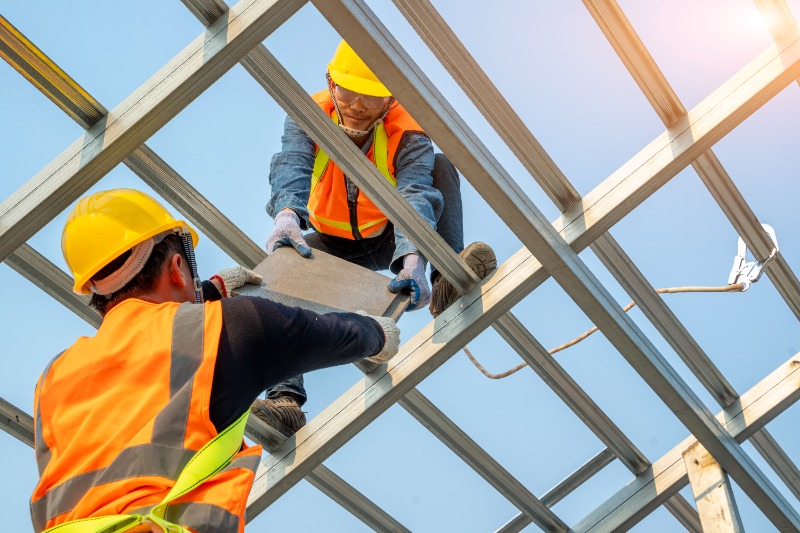 Increased use of the software's mobile apps, e-signature, integrated material ordering, and aerial measurement features during the pandemic exemplifies the software's value to roofing contractors in the face of shelter-in-place orders. It underlines the pivotal nature of roofing projects generally.
The firm notes that its aggregate client employment data has been constant since the epidemic's beginning, even as shelter-in-place orders have been extended. Furthermore, the business disclosed:
There is a disproportionately high number of users who rely on the software's built-in aerial measurement ordering functions

This is an all-time high for the usage of electronic signatures, increasing by more than 100%

A massive increase in the Crew App's mobile user base

The volume of platform-sourced material orders has increased by 25%
Roofing contractors may streamline their operations with RooferIntel, a comprehensive cloud-based business management solution. In addition to easing communication and coordination between workers on roofing projects, this software lets contractors advertise their services online and remain in touch with consumers even when they can't be physically there.
>>Related post: Tools for Roofing Contractors to Help You Get Off to a Good Start
This essential platform for roofing contractors includes lead management, digital estimates and contracts, aerial measuring and material ordering, picture sharing, scheduling, project management, automated communication, payment processing, online homeowner financing, and reporting.
When it comes to roofing company administration software in the cloud, RooferIntel is your best option. RooferIntel is a market leader because it streamlines operations and expands businesses of all sizes, from fast-expanding startups to enterprises with several locations. In addition to customer relationship management, production scheduling, project management, aerial measurements, material ordering, photo sharing, payment processing, custom reporting, and homeowner financing, RooferIntel's simple business management tools are used by more contractors than any other roofing software.
>>Related post: Ways That Roofing Contractors Can Lessen Paperwork