Are you looking for commercial roofing software that will help you keep track of your estimates and schedules? See what it can do for your company.
Increasing numbers of individuals are embracing technology into their daily routines. For many businesses, social media platforms and website and software development are becoming more critical in today's world. Companies might design their own information systems using custom software if you didn't already know. To build a successful company system, you must understand what it takes to construct top-notch and well-structured software. In this way, commercial roofing software is created.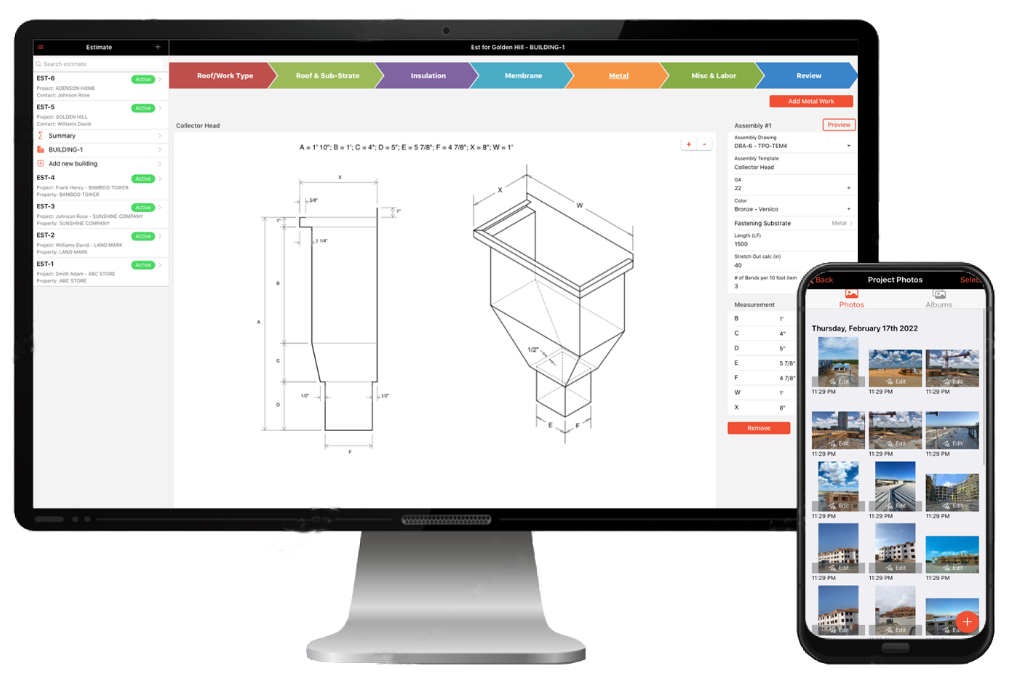 The Advantages of Using Commercial Roofing Software
1. It is possible to submit work photographs and take pictures at the location of the job. You may quickly and simply photograph the gutters, siding, and roofs of a property by using commercial roofing software that runs on your smartphone while you are there. After that, the images will be uploaded on the internet as they were taken.
>>Related post: Introducing RooferIntel's Human Resource Module
2. Taking measurements from above is really crucial. You may get the roofing angle in a couple of seconds by just pressing one finger on the screen of a mobile app that is designed specifically for commercial roofing software. You will be able to see the cost estimates and the essential materials for the roofing job. This will be helpful if you need to make any purchases to reduce the possibility of suffering a loss in either profit or property.
3. You may get estimates and bills while you are out on the road. Even if you are working on the project's location, you can still produce professional estimates and invoices with the assistance of commercial roofing software. Keep in mind that with RooferIntel, you can easily store commodities and services, use templates, provide estimates, collect payments and reports, and do all of these things in a very short amount of time.
>>Related post: How to Tell If Your Company Needs Roofing Management Software
4. Have potential customers and signatories delivered right to your front door? You may easily collect leads by utilizing your mobile devices, such as smartphones or tablets, and the data will be synchronized immediately. You may also contact your consumers more swiftly than ever before by giving them a call, sending them a text message, or emailing them.
>>Related post: Must-Have Expense Tracking Features You Should Have On Your App
5. Having reliable and well-organized commercial roofing software that enables you to submit all of the order transactions with just one click makes life easier for your company and its employees. Still, it will also make life easier for the customers who use your services. Always bear in mind that delivering prompt customer service will lead to high levels of customer satisfaction, which will, in turn, lead to further positive feedback in the future, which will lead to a better business relationship with your customers and clients.