Your company is expanding at a quick rate, and the outdated method of using Excel spreadsheets is no longer sufficient to keep up with the expansion. You have undoubtedly heard of or perhaps contemplated utilizing a business management tool, but since there are so many alternatives and apps, selecting the proper software for you and your company seems like a hassle due to the sheer number of choices.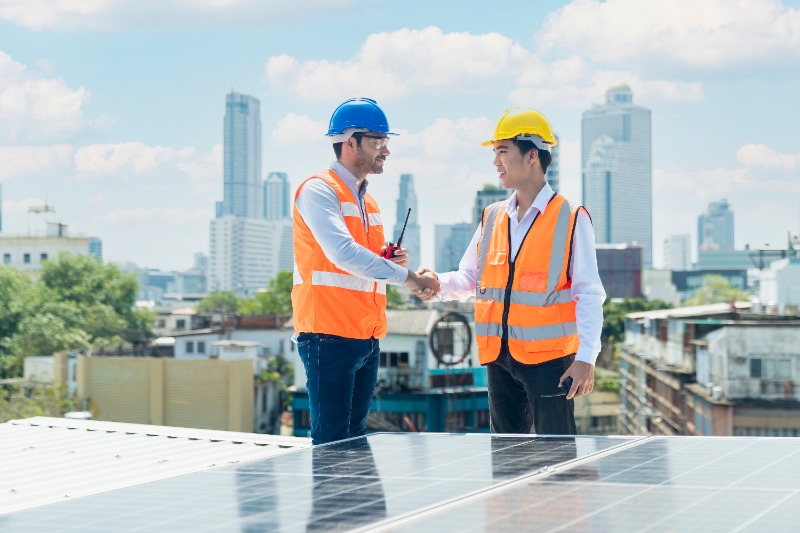 It's frustrating that you can't discover a single piece of software that fulfills all of your requirements because although some programs do one of the things you need, others may have two or three, but in the end, you can't find one that does them all. The answer may lie in the possibility of making an investment in your company's very own bespoke software. Why shouldn't they? You are going to get everything you want, just the way you want it, aren't you?
Even if this approach has a chance of being effective, you really need to think about all of the many aspects that go into the making of a bespoke platform before you make the decision to take the plunge.
1. Cost
Most bespoke CRM software systems can set you back more than $30,000, and that's only the beginning of the process. You are not just paying for the platform when you engage a business to construct your bespoke software; you are also paying for a project manager, designers, and programmers, in addition to hosting fees, customer care, and maintenance costs. When you include things like an app or offline services, that's a lot for any firm to take on.
When you make such a significant investment, you will have complete creative control over the customization of the experience. On the other hand, the strategy might occasionally backfire.
Because you are familiar with how you manage your company, you get the impression that you know exactly what you want and how you want it to function, and a programmer will be more than delighted to bring your vision to reality. When you wish to add features, update, or make modifications to a platform that was created to be used just once, you run into challenges since the tool was intended to be used only once. Everything you do incurs an additional expense, and at the end of the day, you've already made and will continue to make a significant investment in order to stay up with everything else.
Dedicated Solutions are already created, and many of them provide you the ability to personalize the features that are available to you. On top of that, you do not need to be concerned about software upgrades, server failure, or any of the other tiny day-to-day concerns that come along with running a bespoke program. This is because the service provider will handle all of these things for you. Because Dedicated Solutions are constantly inventing in order to keep one step ahead of their rivals, new features and programs that you may have yet to realize you require are already in the works. You will be made accessible to you as part of your subscription on a regular basis.
You'll have to worry about your solution a lot less each month, saving you a lot of money.
2. Time
Developing a bespoke platform from the ground up is a time-consuming process. Your first several months will be dominated by meetings discussing everything from how it works to how it looks, and these are challenging questions to answer. When you own and operate a company, the value of your time cannot be overstated. You won't have the luxury of engaging in the process of planning, development, implementation, and training that takes six to eight months before you really get to start using your product.
It does not matter whether you construct the software yourself or purchase a dedicated solution; it will still take some time to get familiar with the new program. However, if you go with a pre-built solution, you will pay far less for it overall. Because the training and implementation processes are expedited by specialized professionals, you will be able to have your whole team up and running in a matter of weeks rather than months.
>>Related post: The Digital Management of a Roofing Company
3. Committed Sources of Funding
If you are the owner of the firm or the manager of the company, it is probable that your primary emphasis is on operating and expanding the business; thus, you will need to devote some of your other resources to the process of managing it. These resources may include your office employees and sales teams. Depending on the circumstances, they may need more time or expertise to define the boundaries of a company management software platform. If that turns out to be the situation, you will wind up devoting the time that you possibly do not have, and as a result, your company can suffer.
After all, has been said and done, you will still be responsible for managing and maintaining the platform that you've established. Again, it's possible that this is beyond the scope of what your team is able to do, which means you could need to bring on extra personnel or contract the work out to a third party, both of which will result in increased expenses for you in the end.
No matter which path you choose, you will still need all members of your team to get familiar with a new software platform and learn how to utilize it. Please take into consideration the back-end process of maintaining assets, as well as support issues and updates; a dedicated solution will already have these resources in place and lower your overhead by providing access to them.
>>Related post: Insurance Restoration Contractors Can Now Use Customer Relationship Management Software
At the end of the day, you are aware of which option will, in all likelihood, prove to be the optimal choice for your company. Putting return on investment and resources to the side, before plunging blindly into an investment, make sure you do your homework and thoughtfully analyze all of the factors.
We are the most widely used program in the specialty trade market. There is nothing to download or install; all you need to do is log in and start to work. RooferIntel was explicitly developed to assist contractors in better understanding their company and improving their communication.