Roofing may be a challenging industry. When operating a business, it's easy to overlook seemingly insignificant details. These little mistakes may add up and cause roofing firms to lose money.
As the top project management and CRM software for roofers, we communicate with roofers daily about their companies' successes and failures. We listed the top reasons roofing firms fail and how to prevent them.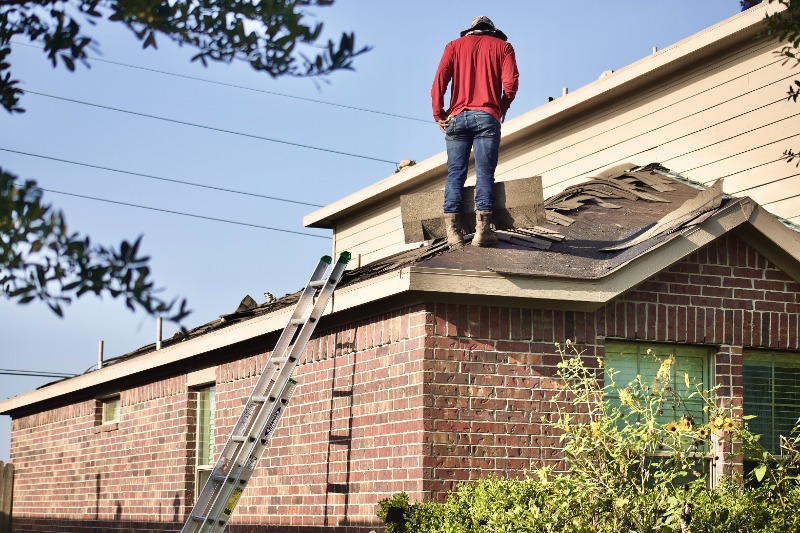 1. Roofing Companies Who Lack Processes
Disorganization is a standard roofing error. We don't mean your desk is dirty, documents are strewn, and folders are unlabeled.
Roofers without defined systems struggle with onboarding new staff, handling new leads, and tracking expenditures. This disorder usually leads to roofing flops.
Contractors often want to start work immediately but lack an established approach. Establish a set of actions that everyone in your business follows to complete a new lead. Set standardized checklists for each task that incorporate your standard processes, timeframe, and OSHA rules. When all roofing contractors at your organization work the same manner, it's simpler to track project progress, prevent OSHA violations, and satisfy customer demands. A mobile roofing app lets your personnel check in and out of job sites, update checklists, and share images and status updates from the field.
2. Roofing Contractors Who Fail to Invest in Marketing
Marketing is a big asset for a roofing company and vital for bringing in business. Many contractors don't know where to spend or the best marketing methods, so they waste time and effort with little to no return.
First, spend your money wisely on promotions. You won't receive a decent return on investment by sponsoring the local shuffleboard team. Investing in social media, trade exhibitions, and a current website can help your firm reach the right audience on a budget. Identify your ideal consumer and target that group to enhance your marketing reach.
Online reputation management is the next roofing marketing trend. Customers increasingly verify their pick of a roofing contractor by reading internet reviews. This marketing component might be difficult and time-consuming since it's out of your control, and there are various channels for customer evaluations to check. Still, online reputation management may be your roofing company's highest ROI. Solicit favorable ratings, reply to bad ones, and develop contact accounts on different review sites.
3. Roofers Who Don't Hire the Right People
Contractors routinely mismanage staff. The incorrect employee may hurt your organization, so identify employees that fit and add to the workplace climate. A lousy employee doesn't have to make errors; they might simply be negative and divisive.
Many contractors recruit as soon as they identify a suitable candidate. Qualified doesn't equal appropriate for your firm. Take the time to choose a skilled and trustworthy employee.
Current workers are also affected. If they're hurting your roofing firm, it's time to find someone else. Your staff regularly interacts with clients; you should be comfortable with this. This implies they should respect homeowners, property, and timeframe while maintaining high-quality work. When consumers leave unfavorable internet reviews, it might be because of a short contact with one of your contractors on the project site. A poor review might hinder you from being hired even if you're not directly responsible.
>>Related post: Why Do Roofing Companies End Up Going Out of Business?
4. Companies That Don't Properly Train Hires
Many roofing contractors fail because they don't spend early and ongoing training for their teams and workers. Many firms feel their new hires can contribute immediately. New workers (and existing ones) should be taught about your expectations for their position and your company's quality standards.
Without it, your staff may not work to their fullest or make avoidable blunders. Giving them a product or service demo or directing them to a coach or mentor in your business may help them succeed. Some successful roofing firms have in-office training facilities. This implies allocating room for replica roofing and weather damage replicas. This investment lets new staff train on all equipment before entering a working site.
There are many options to assist and teach your personnel, so don't be afraid to collaborate. Training your personnel is a modest fee to pay to guarantee they know what they're doing and meet corporate requirements.
>>Related post: Ways in Which Roofing Software Can Assist Small and Medium Roofing Companies
5. Roofing Companies That Do Not Embrace Change
Roofers' final failing is resisting change. If something isn't broken, it's simple to say, "don't repair it." What works for your startup may not be what your growing firm requires. Keeping things the same might impede corporate development and increase staff turnover. Know what your roofing business needs to flourish and try to get them.
As your company's demands evolve, your office and field technologies, personnel, employment procedures, and building space must be adaptable. To keep your firm prospering, you must travel outside your comfort zone and into the unknown.
Successful roofing firms invest in their people, equipment, and technology. What seems like an extra upfront expenditure might be pretty rewarding.