You have probably already established some objectives and a strategy for your roofing company. You'll need the proper resources to implement your growth plans, including venturing into uncharted territory, boosting profitability, or entering a new industry.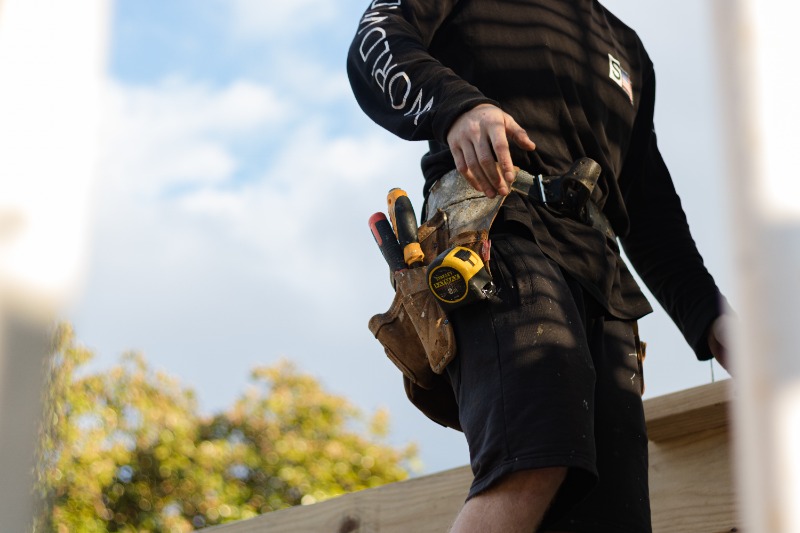 Even though every roofing company has its own specific requirements, there are universal resources that may benefit every roofing enterprise. Here are the best roofing tools for contractors to launch a successful business.
1. Automations
Leads, clients, and team members may consume your day. Contractors that want to operate more effectively in the new year need tools to improve communication and free up time.
Automations may speed up ordinary conversations. Automations let you deliver a pre-set message when a given condition is satisfied. In AccuLynx, you can utilize the Automation Manager to set up a text message appointment reminder or a customer follow-up email after work is done. This reduces regular work and protects crucial messages from sliding through the gap
2. E-pay
Electronic payment processing is a must-have for roofers. Customers expect all service providers, including contractors, to accept electronic payments. The capacity to handle payments online can help you be paid on time and increase cash flow, which are vital for fulfilling annual objectives. This year, RooferIntel introduced the ability to accept credit, debit, and ACH transactions to its software.
3. Consumer credit
Many homeowners object to price when sales teams attempt to seal a transaction. Your roofing firm may complete more transactions this year by overcoming price concerns.
Financing repairs might attract additional clients. Instead of paying in full, homeowners may borrow the cash, ensuring you get paid and they receive repairs.
4. Staff-based Apps
Growing a thriving roofing company entails enabling your personnel to execute their best job. Making it easy for workers to obtain project information, check in as they work, and remain on track can speed up projects and improve customer service.
Mobile applications for workers, like RooferIntel, provide tools for the job site. Crews may access project data and papers, examine directions to the job location, post work images, and check off tasks. Managers and office workers may check on crews without calling or visiting the project site.
5. Reporting Dashboards
Your roofing company requires real-time performance assessments to flourish. Keeping track of KPIs allows you to alter your plan and reach your objectives.
Dashboards assist roofing contractors track KPIs and analyzing annual performance. Dashboards provide business trends in one location. In RooferIntel, you can choose from pre-made dashboards that include KPIs or customize them. You may have these reports automatically sent to you weekly or monthly to remain on top of your business's success
6. Real-time online material ordering
Faster, more precise material ordering saves time and money. Online orders from your supplier may speed up the process, but they must represent real-time pricing to be efficient and accurate. RooferIntel links with leading material suppliers so you can obtain real-time prices and buy products from the platform. This strategy will help you order just at your need and save time.
7. E-signatures
After a year in which many jobs were accomplished online out of necessity, many consumers demanded it from companies.
Roofing contractor solutions that collect electronic signatures may help you accommodate this client's desire and speed up document acceptance. These features, like RooferIntel's electronic signature function, make it easier to transmit papers to consumers. You'll be alerted when a paper is signed, and so will the customer. E-signing is easy and fast for you and your clients.
>>Related post: Using a CRM for Contractors: What It Means for Their Business
8. Photo-management tools
How many images are taken during a roofing project? Hundreds of thousands for many firms. Organizing and sharing these photographs might be difficult. Photo management solutions store, discover, and distribute pictures effectively.
RooferIntel updated its picture management capabilities to help roofing companies operate more effectively. With these enhanced tools:
Time-frame photographs

PDF photographs to consumers

Transfer photographs across work files; add tags and descriptions

Using these technologies, your roofing company may manage hundreds of images for every project
>>Related post: Benefits of RooferIntel Estimate For Contractors
9. An integrated roofing software
To build your roofing company, you need the right equipment. Managing many tools and ensuring they work together may also be time-consuming. Your roofing firm requires a single system to simplify procedures, operate effectively, and eliminate mistakes.
RooferIntel manages every part of your roofing company. RooferIntel includes all the roofing tools for contractors above and many more to help you work smarter. Using RooferIntel simplifies improving many business processes. Your roofing firm will prosper with a method that combines several tools.