Understanding Material Needs with Roofing Material Distributor Integrations and Reporting
Keeping tabs on your roofing company's material requirements and how they affect profits has become more crucial in recent years. As the cost of doing business rises across the board, knowing the kind of materials your company commonly employs and how much they cost is more important than ever.
The reporting features and linkages with roofing material distributors in RooferIntel make it simple to get a handle on your business's material requirements. To further visualize this, I provide the top two RooferIntel tools: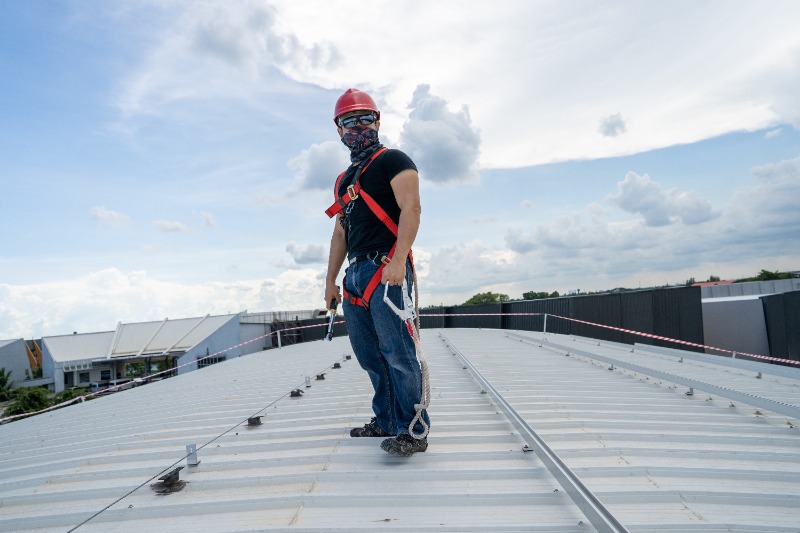 Integrations with distributors of roofing materials
While you may be accustomed to placing material orders by phone or the supplier's website, there may be easier and faster alternatives. Although you may receive the most up-to-date pricing information from your roofing material distributor over the phone or on their website, prices and availability are subject to change at any time. Alternatively, data may be lost if prices are entered manually into various interfaces.
Using RooferIntel's digital ordering system will increase your oversight of material orders, reduce wasted time, and lessen the likelihood of mistakes. The three largest material wholesalers in the United States are all integrated with RooferIntel: ABC Supply, SRS Distributions, and Beacon Building Products. By linking your accounts, you may see branch-specific pricing and stock levels inside RooferIntel without signing up for or remembering multiple login credentials.
These synergies also contribute to developing more precise estimations, reducing the likelihood of further modification orders and alterations. RooferIntel's estimating templates may be customized to include your company's specific material prices, allowing you to consistently deliver precise quotes.
Roofing material distributors that integrated with RooferIntel in the spring of 2022 witnessed a surge in business from their most loyal customers.
>>Related post: U.S. Roof Shingle Manufacturers and Distributors
Reporting Capabilities
One way to get a handle on your needs is to place an order with a direct roofing material distributor integration. Second, by keeping tabs on how much you use and how much it costs, you may see larger patterns in your material purchases.
While it is feasible to keep track of material costs and consumption using spreadsheets, doing so may be time-consuming and prone to mistakes. Reporting tools like RooferIntel make it easier to monitor key performance indicators. Beneficial for keeping tabs on and making sense of material expenditures and utilization is RooferIntel's Materials Report, which is just one of several pre-built, fully configurable reports at your disposal.
The Materials Report provides a concise summary of key performance indicators relevant to analyzing material use. The Materials Report breaks out your spending on raw materials by category, giving you a comprehensive picture of your material budget. Filters may be made to sort materials by store, vendor, or manufacturer. Utilizing numerous vendors will let you negotiate prices with each one separately and back up your proposal with solid evidence. Consider purchasing shingles from one roofing material provider only to find that you can get them for a lower price from another. You may approach one, propose a purchase amount, and negotiate a price with them.
>>Related post: The Best 6 Roofing Materials
Using RooferIntel's included tools, you may better understand the roofing materials you'll require.
A strategy to better comprehend material pricing and availability will aid your firm tremendously, remarkably, when rates constantly increase. Using RooferIntel's connections with roofing material distributors and keeping track of your ordering patterns can help your company be ready for anything. Check out a tailored demo, or contact our support staff if you have questions regarding RooferIntel's material purchasing and reporting tools.