Ways in Which Roofing Software Can Assist Small and Medium Roofing Companies
Even in the recent decade, technology has improved building and exterior refurbishment. Innovative technologies, materials, and safety applications are shaping a new age for residential roofing contractors, allowing entrepreneurs to rapidly start small and develop into multimillion-dollar firms.
In a competitive market, desire and talent may lead a firm far, but roofers must separate themselves to succeed.
Small to midsize roofing companies often find it challenging to be noticed. Implementing applications to expedite procedures, retrieve information, interact with your staff, and manage to spend is crucial for new firms to get up and running – and stay operating.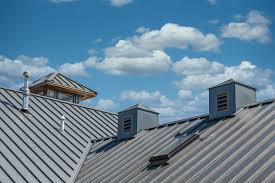 1. Use A Roofing Software
Roofers might benefit from CRM software packages that help them better organize and manage their company. Documentation, cash flow, scheduling, and material orders can all be handled inside these systems, giving roofing company owners the freedom to take their work with them wherever they go.
Automated operations, real-time updates, and alerts are all made possible by cloud-based software.
A wide variety of roofing software options are available, each with a different price point. Consider your company's requirements and choices before deciding on a new roofing investment.
2. Benefits of Roofing Software for Small Businesses
Finally, a CRM may help small businesses become more organized. Consolidating your activities into a single platform may link your team, assist manage your files, and verify that company operations are being fulfilled in a unified, simplified set of procedures.
Roofing software might include the following features:
Ensuring that new client leads and production schedules are handled in an effective manner
Instantaneous changes and automation of paperwork
Notifications
Scheduling
Material ordering
Incorporating roofing industry providers for aerial measurements, picture annotation, and lead-gathering
Maintain open channels of communication across the business
>>Related post: How to Tell If Your Company Needs Roofing Management Software
3. Training Your Employees
The first step is to commit to a CRM. No software package will work for you unless you and your team are willing to put in the time and effort to learn how to utilize it. Make the most of your software by becoming educated and using it.
4. Increasing Your Business's Growth
The scalability of the technologies in place is critical as your roofing company expands. Add or delete users or even whole crews to keep your company running smoothly even as it evolves.
5. Adding New Functionality as Needed
Providers of material, aerial measurements, eSign, and lead canvassing have connectors available via most CRM platforms. As your company grows, you'll want to add more features and functionalities to the software you're already using.
>>Related post: Several Positive Aspects Of Using Commercial Roofing Software
6. Observe Your Profits Increase
The success of your roofing company will be directly tied to the efficiency and effectiveness with which you manage and carry out the many steps involved in roof and exterior installation. This will have a long-term influence on your company, and roofing software may help keep your business on track.
RooferIntel is the most effective roofing software available for use in your company. RooferIntel makes it easier to develop than your competitors by providing tools at the forefront of their field, intuitive to use, and the most exemplary customer service available.