When you get an estimate from a roofing company for how much it will cost to fix or replace your roof, you'll probably want to know how to estimate a roof job.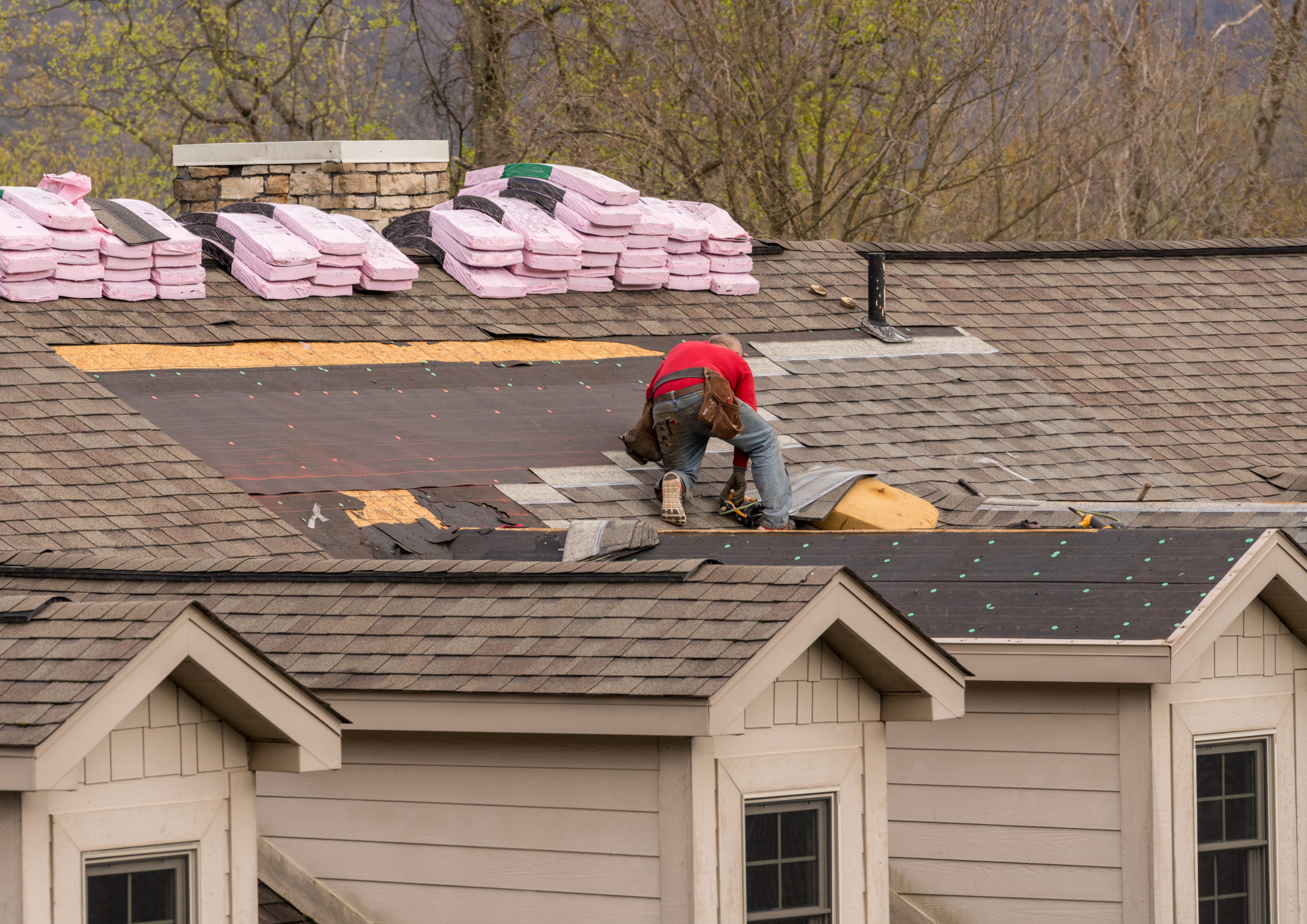 A Roofing Estimate: What to Look For?
Whatever the case, be sure the roofing contractor you choose can break down the prices of supplies and labor for you when you ask for an estimate. This is critical since repairing or replacing a roof is a significant financial commitment that most homeowners must make more than once.
If you don't find what you need in the estimate, don't hesitate to ask. You need a contractor willing to dig into the nitty-gritty with you. An estimate for a new roof or a repair to an existing roof will take into account the following factors:
Project details
Cost of materials
Cost of labor
Cost for permits
Cost of cleanup and removal of debris
Information on the type of materials the contractor recommends or that you've chosen
The kinds of product warranties that come with your materials
Information on workmanship warranties
>>Related Post: Estimates Made RooferIntel's Roof Estimating Software
The Project's Details
This includes the start and finish dates, payment conditions, and who is liable for what. Your contractor should describe this information for you. So that you are fully informed of all aspects of the job, getting an estimate in writing from the contractor for a roof replacement or repair is essential.
Cost of Materials, Labor, and Permits
Contractors' labor and supplies should be included in your papers. Permit costs (which vary by region) should also be included in your estimate for a new roof or repairs to an existing one.
The Cost of Debris Removal and Cleanup
Your new roof estimate must cover cleanup and debris removal, particularly critical for major roof repairs and total replacement. As a result, you'll know the project's entire cost from start to finish.
>>Related Post: Benefits of RooferIntel Estimate For Contractors
The Material Information
You and your contractor will discuss the materials you want to use, such as synthetic slate, asphalt shingles, or something else, as well as the underlayment, flashing, and ventilation that will go on the roof. Having this information will allow the roofer to give you an accurate estimate of the cost of a roof replacement or repair.
Warranty Information
It's up to your contractor to tell you whether the materials you've purchased come with warranties. These warranties and guarantees also play a significant role. For free roof estimates, a professional contractor will have this information written down for you.
What Many People See On An Roof Job Estimate
Contractors sometimes submit proposals with little or no information. When you get an estimate for a roof replacement, you may only see the overall cost, not the price of supplies or labor.
Your roof replacement or repair estimate should tell you all you need to know, even though offers might vary significantly across companies. If the estimates' statistics aren't apparent, contact the contractor for clarification. It's time to choose a new roof replacement contractor if the first one won't answer your questions or delivers statistics that don't add up. Look for someone who will listen to your concerns and give you the information you need to make an educated choice.