It's everyone's goal to have the nicest roofing system that can endure the weather. Do you know what type of roofing material is best for your home?
As is true of most home improvement decisions, there is a direct link between quality and cost, and in the case of roofing, quality is often equated to lifespan. When shopping for a roof, it seldom makes sense to choose a roofing material only based on price, since paying a little more money may result in a roof that will endure for the duration of your home. When a roof must be changed every eight years, a low-cost roof is not a good deal.
When you analyze the lifetime aspect of these typical residential roofing materials, you may be surprised by what you discover.
The 5 Best Roofing Materials
1. Asphalt Shingle Roof
More than 80% of all houses have asphalt shingle roofs, making it the most widely used roofing material. Slate, schist, quartz, or ceramic grains are impregnated into the exposed surface of asphalt shingles, which have either an organic or fiberglass substrate soaked with asphalt.
Shingles' widespread use is mainly due to their low price, ease of installation, and long lifespan. Usually, these roofs are erected by professional teams, but an experienced do-it-yourselfer may do it.
>>Related post:How To Estimate Materials for Roofing
2. Metal Roof
Metal roofs are becoming more common, particularly in locations where wildfires are a concern. The panels are put on the roof deck, with the seams overlapping vertically down the roof slope. Steel and aluminum are the most typical metals, although copper and zinc are also used. These roofs need relatively little upkeep and last for many years. In terms of DIY installation, they aren't the best option.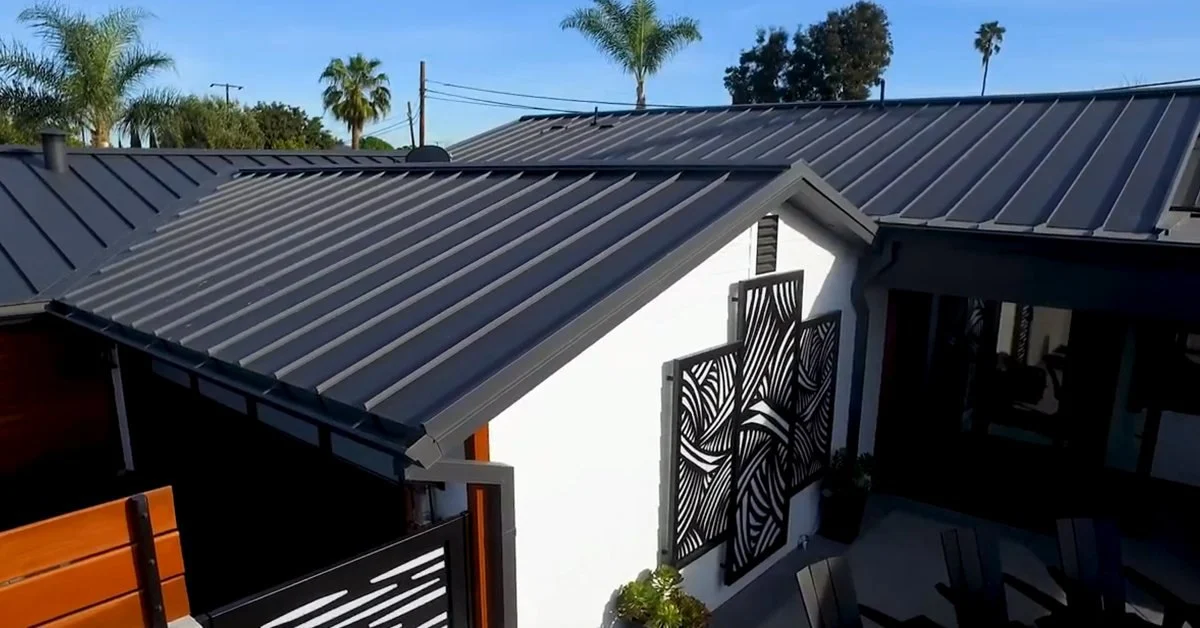 3. Clay Tile Roof
Although clay tile roofs are particularly prevalent in the Southwest United States, their extraordinary strength and longevity allow them to be found almost everywhere, including Alaska and Hawaii. Terracotta clay tiles are the most common kind of roof tile.
Each kind of tile is put in overlapping layers over the roof surface, and each has a high level of strength and durability. They need the use of a robust roofing framework that can withstand the weight of the structure and the installation of qualified specialists. This might be the only roof you'll ever need on your house.
>>Related post:What to Consider When Estimating a Roofing Job
4. Wood Shake Roof
Shakes are a denser material than wood shingles; therefore, they may be anticipated to withstand the elements and ultraviolet (UV) radiation more effectively than wood shingles do. They are not suited for most do-it-yourselfers and must be installed by a professional. Shakes, like wood shingles, may be banned in areas where flames are a recognized concern, as they are in California.
>>Related post:How to Use Drone Roof Measuring Software for Roof Inspection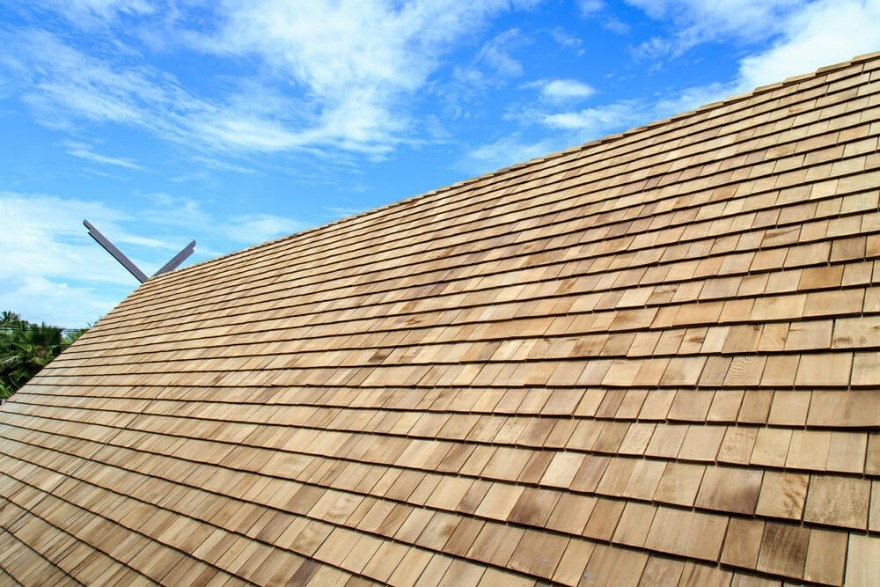 5. Slate Roof
Instead of being formed from molded clays or concrete, slate roofs are constructed using stone that has been honed from rock collected from local quarries. Slate is the perfect natural stone for covering roofs because of its natural inclination to break into level slabs.
Slate can only be set up by professionals. In terms of cost, it's the priciest, but it's also the most durable. It can survive as long as your house does if you take good care of it—even if that's two centuries. Roofs made of this material are often seen in high-end residences because of the cost.